The Vincent '39 by Carrillo Customs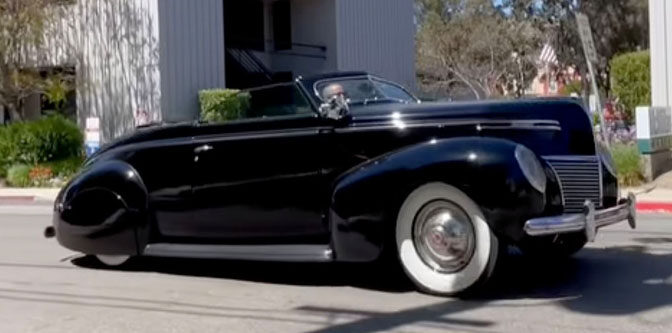 I don't know when I started following Carrillo Customs Speed & Coach on Instagram, but I've always enjoyed seeing what Josh and his San Luis Obispo County-based shop is up to. Lately he's been posting images of a stunning black '39 Mercury convertible simply called 'The Vincent '39', and I really like how it's turning out so far. Unfortunately his page give very little data on this Merc, but the chromed, chopped, folding convertible top mechanism it really a piece of art. From what I can see, the car only needs that top covered (which it's currently at the upholstery shop for) and then it's all done… You like?
9

Comments on the H.A.M.B.