Ford vs Chevy… The Age Old War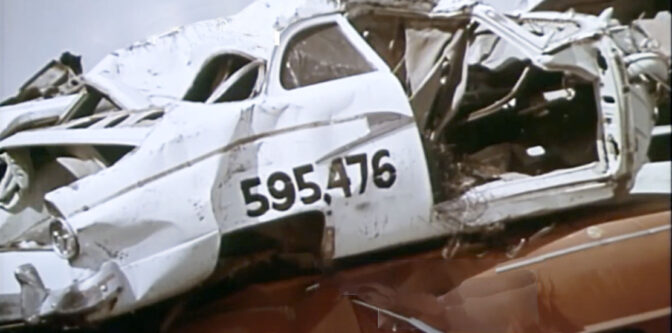 It's no secret that old man Henry strongly disliked the boys at GM, especially his main competition at the entry level Chevrolet division. The history books tell us that Ford's desire to introduce the technically and financially-challenging flathead V8 for 1932 was largely in response to Chevy's Six in the same price range as a 4-banger Model A. Throughout the 30s, 40s, and 50s the two Detroit brands went back and forth touting the lower price, better styling, or latest innovation that the other brand didn't posses. By 1959, Chevy finally sold more cars, winning with great designs and powerful engines. Of course, the Ford vs. Chevy wars got so hot by the early 60s that the TV spot below feels more like heated political ad than a car commercial. Boy, this one must have got the FoMoCo marketing team hot under the collar!
Bonus game: See what cool cars you spot on the scrap pile…
32

Comments on the H.A.M.B.