Kansas City Car Clubs in 1959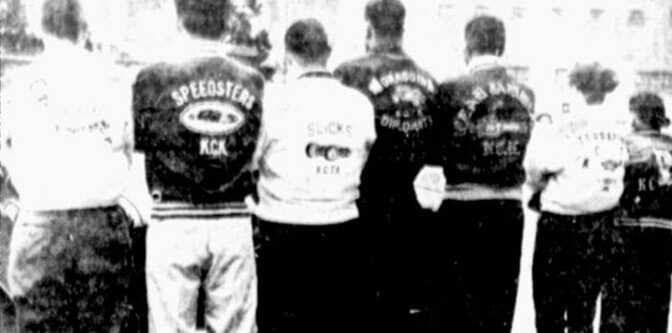 I'm in KC visiting family for a few days, and I found this article from almost exactly 63 years ago about the Kansas City Timing Association, their strip, and the local car clubs that supported it, including the female racing club Dragettes. The article talks about the birth of their dedicated drag strip in 1955, and how the local hot rodders have continued to support legal racing there. What I am really interested in, is the cover photo of the seven KC car clubs showing their jackets to the camera. Unfortunately it's a grainy newspaper photo reproduction, so I can't make much out (especially the white coats). I see Speedsters, Slicks, and Dragettes in there, but can't identify the other ones. How about you? Recognize any of these club logos?
10

Comments on the H.A.M.B.