The Blue Book, 1949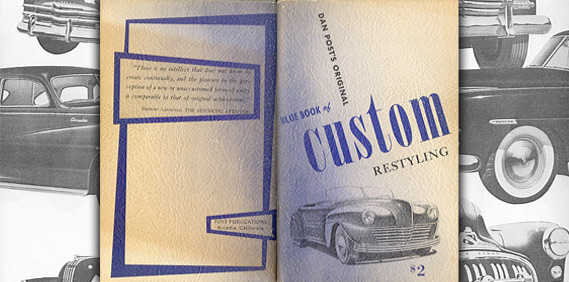 Starting in 1944, Dan Post published what many consider to be the first "Custom Car" magazine titled the "Romodeler's Manual For Restyling Your Car." By 1946, Dan had published three issues and then began publishing similar books under different titles. The "California Car Photo Album," the "Master Custom-Restyling Manual," and a few others were used until he finally settled on a name.
In 1949, "The Blue Book of Custom Restyling" was published. This book would be the first of three (Editor's note: or possibly four?) annuals that Dan would publish with that title dating from 1949 to 1953. Dan continued publishing books with various titles well in the 1960's, but it's these early examples that steal the show.
Last week, I was emailed a soft copy of the first Blue Book printed in 1949. It's glorious. Fire up your Acrobat reader and enjoy!
Note the cover price… $2!!! As reference, a 1951 issue of Hop Up Magazine sold for $.15 while a 1948 issue of Hot Rod Magazine sold for $.25. The Blue Book was very spendy.
…………………..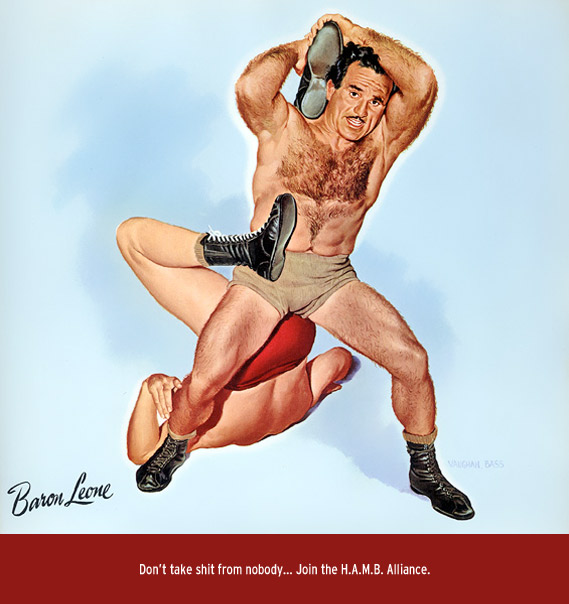 26

Comments on the H.A.M.B.