The John Patterson '34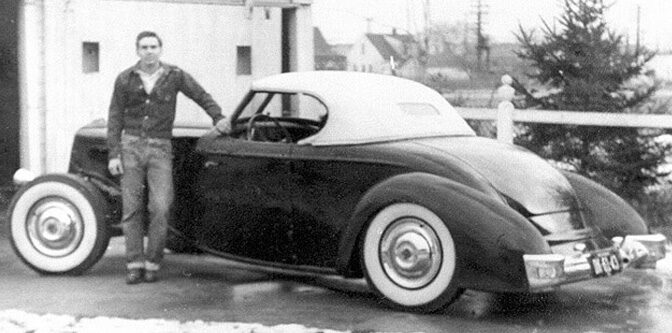 I woke up this morning determined to find an obscure hot rod from the past that I've never seen before. My hunt took me to a website called "The Hot Rods of Dearborn" and a custom '34 owned by John Patterson. Apparently, John built the car in 1950 or so and regularly cruised the Dearborn area in it.
The most obvious work done is on the ass end. The '40 Ford rear fenders lengthen the silhouette of the car and visually shorten the greenhouse. To my eyes, this really hurts the lines when the top is in place. However, when the car is stripped down for racing things start to come together and I find myself really liking it.
Less is more fellas… And while we are at it, we should probably ditch those bumpers as well. Either way, I dig the risks that John took and tip my hat to him.
But, I don't recall ever seeing this thing before. Anyone have any other pictures?
31

Comments on the H.A.M.B.