The Hunt for the Waddill Roadster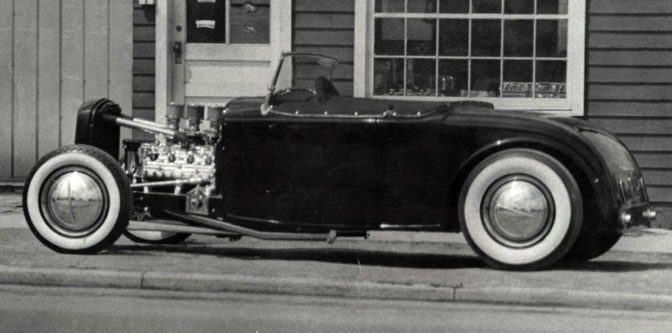 It's a new year and I couldn't be more excited. We have a big lineup of projects, articles, road trips, events and a whole lot more that we're going to take on in full force if possible. I can't wait to build, research, write, photograph, design and, with any luck, grow. If you're reading this, you know I'll be sharing my findings right here on The Jalopy Journal.
Last time we tuned in, we were talking about old found photographs from a Detroit bookstore. This week, we're searching for a lost Michigan hot rod built by Bill Waddill. Earlier this week, I was sorting through my magazine stack when I came across a copy of Trend Book 102, Hot Rods, which was a gift from a good friend of mine.
The Trend books are always solid, but this one from 1951 is a smash hit. It's chock-full of significant hot rods, drag cars, Streamliners and the biggest collection of Rex Burnett cutaways I've ever seen in a vintage magazine.
As much as I enjoy studying the Joe Nitti roadster and the "Tornado" Streamliner from Lee's Speed Shop, it was Waddill's 1932 Ford roadster that caught my eye. Initially I was drawn to its sleek silhouette and nicely detailed flathead.
Then, the more I looked, the more I realized that it was a next-level build. Points of interest include the homemade four bar front suspension, custom headlight bar, chromed tube shocks, steering box reinforcement plate and full-length exhaust. Black lacquer paint, blackwall tires and full wheelcovers complete the picture.
Bill Waddill? That name sounded familiar. Bill was a member of the Genessee Gear Grinders, and he called Flint, Michigan, home. He and his fellow club member Ken Draper built the car in the late-'40s/early-'50s. After absorbing everything the two-page article had to offer, I hit the H.A.M.B. to find out more.
That's when things got interesting. Back in 2014, Bill's daughter Kathy started a thread looking for the car. Through some unknown chain of events, the frame ended up in Germany, and it's now the basis of a clean, lakes-inspired roadster that's running around Switzerland. As for the body? The story goes that it may be somewhere in Ohio looking far different than it did during its glory years.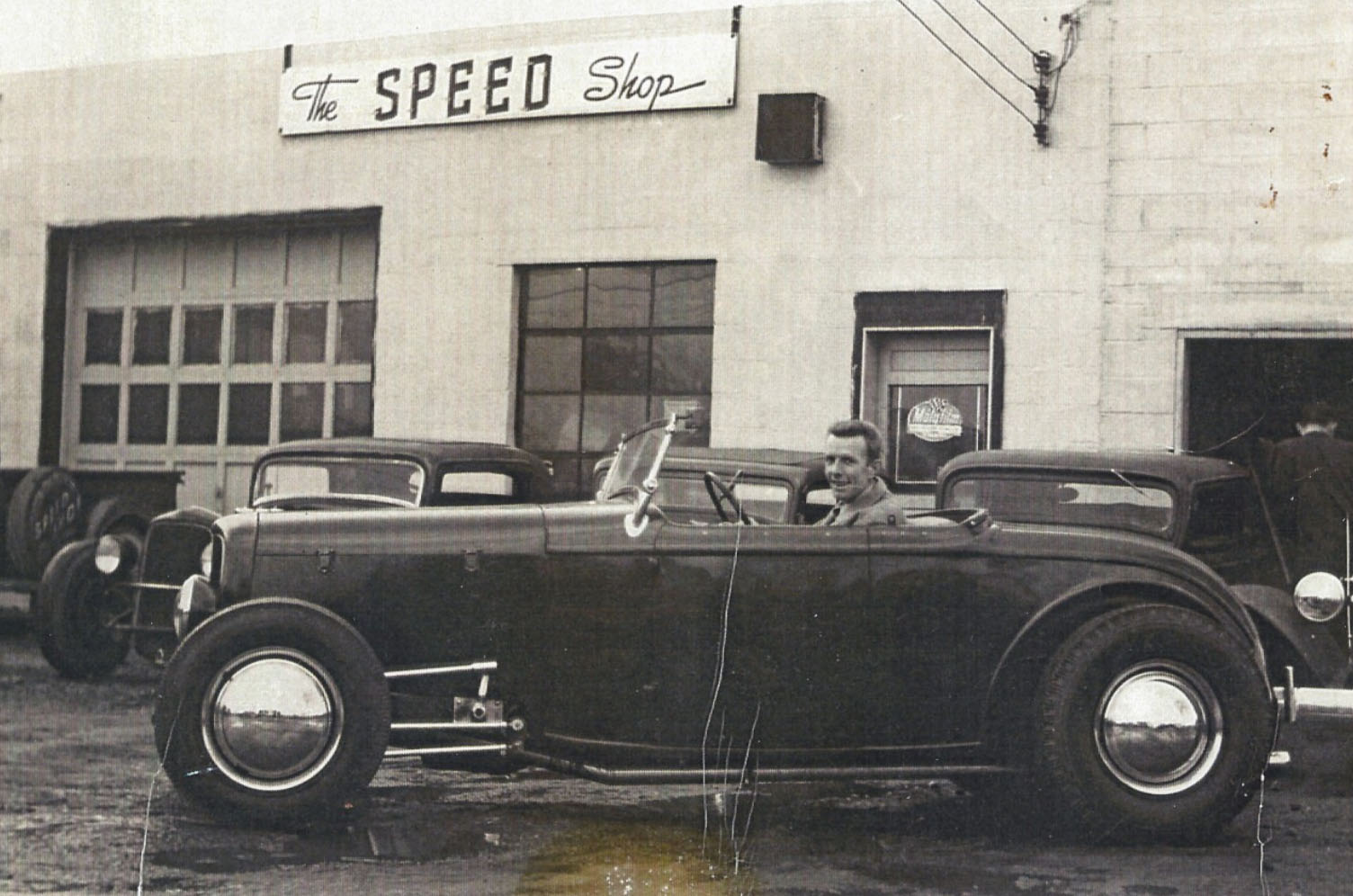 The thread also illuminated much more of the car's backstory. In the early-'50s, the boys from Flint brought the car out to Bonneville to compete in the C/Modified Roadster ranks. Records indicate that they broke 130mph, which is quite the feat for a flathead-powered street machine.
In 1954, Bill returned to the salt in the roadster, although this time it was in full street trim with a four-carbed Buick nailhead.
So, the question remains, what happened next? Bill's family is on the hunt, and I would love to see what else we can dig up. In the meantime, here are some shots courtesy of Kathy Waddill and her family archives.
—Joey Ukrop
27

Comments on the H.A.M.B.