Holiday Gift Ideas… Restore Old Toys!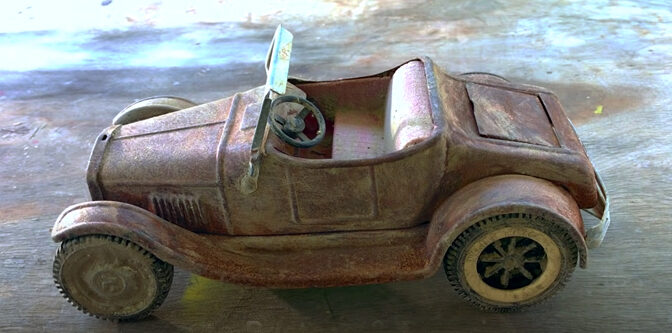 Looking around my kids rooms gives me a deep sense of remorse. They've simply got too much plastic toy crap laying around. Too many cheap, disposable trinkets that fall apart, or loose their appeal in a rather short amount of time. The Holidays are coming up, but one only has to read the news for a moment to read phrases like 'global supply shortage' and 'inflated retail prices' these days. So if the thought of buying your young ones even more toys this Christmas (that they probably don't need) is plaguing you, I've got suggestion: Buy some vintage toys and fix them as gifts. It will give you a sense of satisfaction that you've restored an old thing, and it will likely mean much more to them than one more trendy plastic gismo bound for the landfill. You may have seen the Nylint Hot Rod restoration video I've shared before, but here's another one of a '27 T Roadster. This guy has pretty basic equipment and no fancy powder coat set up, but does very nice job. You can too!
20

Comments on the H.A.M.B.