Ed Binggeli's F/GAS Willys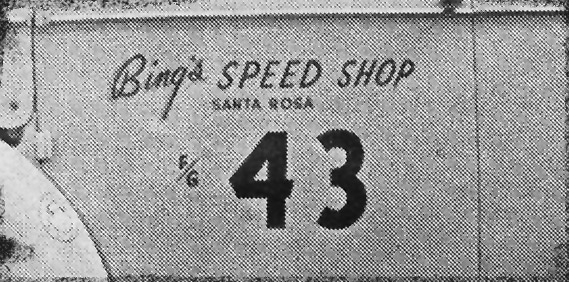 Think "Willys Gasser" and what image comes to mind? Probably the old Stone, Woods, & Cook car, or K.S. Pitman's little butt kicker, right? Well, if you haunted the Northern California drag racing scene in the early '60s that image could just as likely be a yellow '41 coupe powered with an unlikely Ford flatmotor. Even then, the old L-heads were fading from drag racing because it was so much easier to coax the ponies out of little Chevy smallblocks.
But here was this holdout, this passé old flattie in a great little Willys F/Gas coupe that ran like a B or C car. This wasn't nostalgia or vintage racing; this was the real stuff. These were still the good old days.
It was one of those cars that other racers grow to dread. Just seeing it in the pits would ruin your day if you ran F/Gas. And if you ran one of the hotter categories you knew that if you were good enough to win your class, you would have to face it in Little Eliminator at the end of the day. It humbled the best. It was undefeated in class and had a perverse habit of smashing a track record and then returning the next time to bump it even farther out of the reach of the competition. It was the sort of car that would be easy to hate — if it hadn't been so lovable. The Willys was the definitive underdog, the kind of crowd pleaser that promoters love to see roll through the gate. This was little David looking for a rock fight with the big guys.
The Willys was the creation and handiwork of Ed Binggeli, proprietor of Bing's Speed Shop in Santa Rosa, California. At the time, Ed had a much-deserved reputation for building some of the finest flatmotors in the West. His considerable skills garnered mantles full of bright gold hardware and fists full of dollars for his circle-track customers. Ed's motors ran in hardtops, sprints, and roadsters in the hard-cash days of dirt tracking, when a good sponsorship deal was free gas and oil. This was no place for a hand grenade; only a brick-reliable motor with as much horsepower as the best in the program would do.
As with all good race cars, however, it wasn't the engine alone that accounted for the Willys' stellar performance. The entire coupe was purpose built, from Ed's first idea outward. Ed chose the Willys because of its low weight and clean shape — not because it was in vogue. No stranger to the notion that weight costs horsepower, Ed knew also that it was easier to put some chassis muscles into a little car than it was to pare a big one down to fighting weight.
Through careful parts collecting Ed put together a chassis that just flat worked. The little coupe was known as a gater, a leaver that would put a car length on you right out of the hole. It was the kind of car that could make you wonder if you had done something wrong getting off the line, and then keep you listening for strange new sounds from your own motor as you played catch-up for the rest of the trip down the track. With 286 normally aspirated cubic-inches motivating 2300 pounds on early '60s rubber, the little coupe's mid 12-second ETs and 106-110 mph trap speeds are impressive even today.
I wasn't fortunate enough to be in or around the northern California drag racing scene when Bing's Willys did its stuff, so much of what I'm telling you is second hand. But the rodders I've talked to who were around then invariably brighten when recalling the yellow coupe. The picture they paint is consistent, that of a memorable race car that just did everything right. The November 1962 issue of Hot Rod Magazine devoted four pages to the Willys. In an in-depth tech piece, titled "Willys with Winning Ways," writer John O'Donnell shared the details of much of Ed's work on the car, including dimensions and specifications. The piece's subtitle, "Here's a flathead Gasser that gobbles Chevys for lunch and then has Buicks and Chryslers for dessert," was right on target, although it must have rankled the rocker-arm crowd, particularly those who had been bested by Ed's coupe.
In the years since Ed ran the car it's had several owners and undergone some changes. Somehow, much of it has remained intact, a lot of the big pieces, anyway. For awhile, the current owner talked of restoring the car, with a fresh Bing-built flathead. But the project never materialized, and with the owner unwilling to part with the Willys, Ed decided it was time for him to build a new one. As of this writing, the new car is well along in construction; the motor is done and has already been fitted to a Willys chassis that's presently close being ready to accept the body. With good Willys bodies exceedingly more scarce and spendy than they were when Ed built the original coupe, he's opted for a race-weight 'glass number crafted by the fellow who builds bodies for veteran Willys racer Steve Castelli. This body is an accurate recreation of an original '41 Willys coupe, and when finished, will be painted in the solid yellow of the old coupe – no graphics, no contrasting panels, nothing but numbers and Ed's "Bing's Speed Shop" logo.
I promise a follow-up story when the new little gasser is done, and for now we have John O'Donnell's photos to help us recall the "Willys with winning ways."
……………..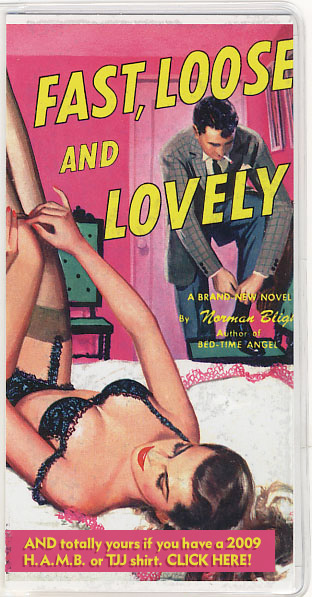 48

Comments on the H.A.M.B.