Sonora Sports Rod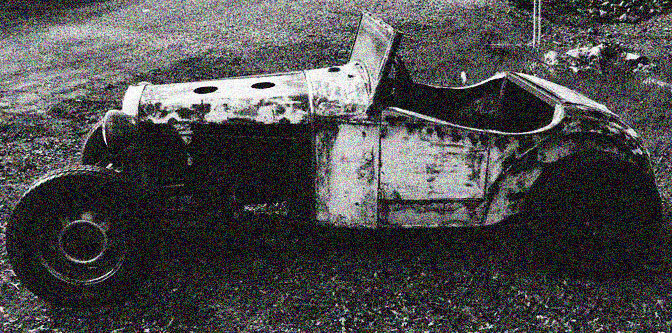 I'm not buying another car. End of discussion. How many times have you heard that? Or said that yourself. Once you have one, it's easy to daydream about another. And another. The thing is, once you're in the hot rod game, you're in it for the long haul. Oh, and when you're into hot rods, your friends know it. Chances are that they'll send you links to project cars in various states of disrepair. You always click through the photos. How could you not? Then your mind starts to wander…
Longtime readers of this column know that I'm a fan of weird old hot rods. These cars have stories; they have soul. Well, just the other day, my good friend J.D. in Sacramento sent me the link to a 1930 Ford Model A. But this one was a little bit different.
Click. Open. Quickly move through the photos. "Man, that thing is pretty crazy," I said to myself. The car in question was a homebuilt sports rod based on a Model A. The front is undoubtedly Model A, but the rest of the car is a clever collection of cut-n-paste panels. For whatever reason, it seems to work in a very MG sort of way.
The more I look, the more interesting elements I find. Check out the tube frame, suicide front suspension, Model A axle, juice brakes and 1950 Pontiac taillights. This thing is old. According to the ad—and the notched firewall and holes in the hood—the car once sported a Chevy six with a pair of carbs. Can you imagine?
Although the car has changed through the years, I began to wonder if it ever ran. Where's the rear crossmember? Were they really using a solid-mounted rear? Then I start to think of what it would take to get this one going again. It would take a lot. Or would it? Junkyard Jimmy six, 16-inch steelies, bias plies, rear crossmember, a floor…
No, I'm not buying it. But I did reach out to the owner. He said he bought it in the northern part of Central California, and the previous owner said it was built for dry lakes racing. Not sure about that one, but that was the report.
Anyways, I figured you would get a kick out of seeing the Sonora Sports Rod. If anybody wants it, let me know and I'll put you in touch with the seller. If you're local, I'll help you with the build.
—Joey Ukrop
28

Comments on the H.A.M.B.