Catching Up on Classic Car Corner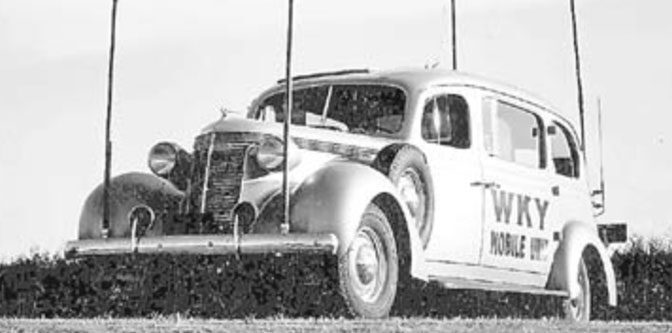 There's something special about Kentucky car culture. Ever since I was a kid, those summer trips to the Bluegrass State have been nothing but enjoyable. Whether it was for the Street Rod Nationals in Louisville, the National Hot Rod Reunion in Bowling Green, or a stay at the historic Wigwam Motel in Cave City, every stay has been memorable in its own way.
As years passed, these excursions became less about the cars and more about the people. On my most recent two trips, I had the opportunity to catch up with my good friend Patrick Knight. Patrick is a longtime hot rodder with an encyclopedic knowledge of Louisville hot rod history—and all things Chevrolet. (We have a full feature on Patrick in the works, so you'll have to stay tuned.)
Earlier this summer, he shared some of his tales as an invited guest on The Classic Car Corner podcast. When he sent me the link to the episode, he gave me a warning: he had recommended me as a guest for a future installment. I couldn't believe it!
Well, fast forward a couple of months and there I was, sitting in my sunroom in San Francisco with my headphones on and notepad out. I was on the phone with Jason Paynter, John Lockhart and Eric Bensel—the hosts of The Classic Car Corner. All three are diehard car enthusiasts living in Louisville. They're also three of the most genuine folks I've ever met.
For the better part of an hour, we chatted about early hot rod memories, my Model A project, journalism, driver's ed, Christmas lights and a whole lot more. The time went by in the blink of an eye. I could go into more detail, but I'll let the podcast do the talking. If you'd like to give it a listen, you can click the big words below.
It was an honor to be asked to be on the show. I'm already looking forward to my next Louisville trip!
—Joey Ukrop
Opening image courtesy of Tulsa World. We'll have a more formal story about my roadster in the coming months, too. 
Video Extra!
2

Comments on the H.A.M.B.