Blue Hot Rods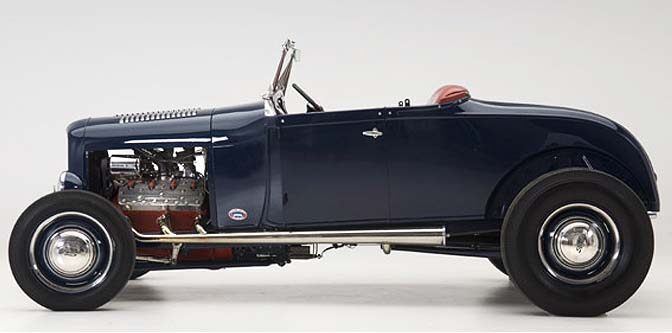 Ryan's probably gonna fire me after saying this, but here goes: Blue-painted hot rods are better than red ones, and I'm here to state my case. The first Oakland Roadster Show AMBR winner? Bill NieKamp's '29 A in a stunning light blue. How about the most famous T Bucket, if not the most famous hot rod, of all time? Norm Grabowski's Kookie T sprayed in Dodge Royal Blue. And how about the Bishop-Tardel 'How to Build a Traditional A-V8' cover car? Bluey, the Ford Washington Blue Roadster. Blue is secure with its self. It's not looking attention or trying to be overly aggressive. Blue knows it's very cool…
I was at Pebble Beach for car week a few years ago and a white Ferrari 308 GTB flew by with a personalized plate that said 'NOT RED'. I laughed and gave him a thumbs up… For my Ferraris and my hot rods, anything but red.
OK, show me your favorite blue hot rods below!
230

Comments on the H.A.M.B.