Red Hot Rods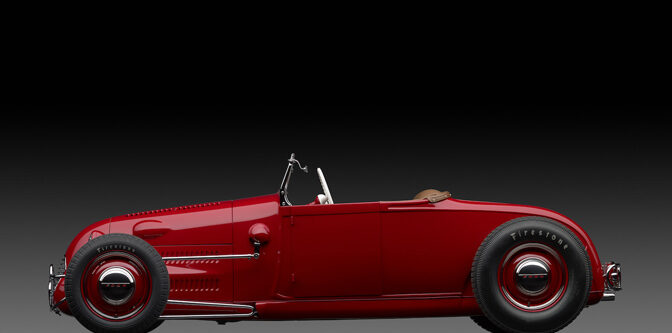 After Monday's post, a pal of mine texted to let me know how surprised he was that he liked Tardel's roadster so much. "I didn't know I was capable of liking a red car at all – much less a red '32 roadster."
It's not the first time I've read of hatred for the color and frankly, it's always sort of fascinated me. I love the color red and have since I was a kid. Both of my parents went to the University of Oklahoma and so growing up, red was a big part of my life – especially on Saturdays.  That influence touched me in a lot of ways – not only did I follow my parent's footsteps to OU, but I also still have a thing for the color.
In fact, it's not rare for me to see a modern car on the road in some random shade of red and judge it against my favorite. Pretty sure it annoys my wife, but the kids are used to it. Oh… and that favorite shade? Porsche used a red on early Cayennes called "GTS Red" that owns my heart. Think about Honduras maroon with a touch less brown.
Anyway, I thought it would be fun to post images of your favorite red hot rods. I'll start.
What you got?
98

Comments on the H.A.M.B.