Driving Wilshire Blvd in 1951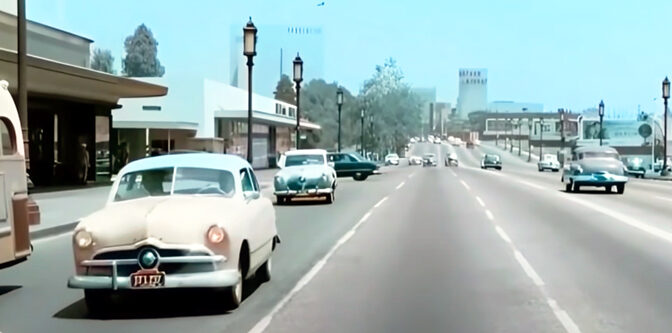 When I think of golden age for hot rods and customs, my mind immediately goes to Los Angeles in the early 1950s. Post war Southern California was the automotive mecca, with it's sunny weather and smooth highways for miles. Like a scene from L.A. Confidential, this colorized film clip below gives a glimpse of what it might be like to cruz Wilshire Boulevard in 1951: Coupe DeVilles, Shoebox Fords, '49-'50 Mercurys, and plenty of flashy convertibles. Go ahead, do a little car spotting and see what you might like to park in your own garage.
(Say, did you see the add for a Bomb Shelter?)
5

Comments on the H.A.M.B.