East Coast Hot Rods get their 'Pebble Beach' moment…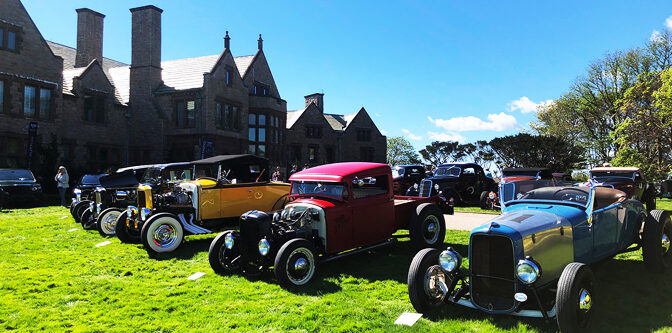 For car guys in Southern California, it's easy to think that every great automotive subculture is rooted somewhere around LA, including hot rods. While it's true that Los Angeles-based Hot Rod magazine heavily influenced East Coast hot rodders, the boys from New England built their jalopies in a unique way from their Left Coast brethren: Heavily channeled, cycle fenders, square roll bars and other styling cues really set these cars apart. I just returned from Audrain Concours and Motor Week in Newport Rhode Island, and had an absolute blast. There is a fancy car gathering on that Friday called 'The Gathering', where everything from McLaren F1 cars to Emory 356 Outlaw Porsches are displayed on the rolling lawns of Rough Point- The iconic Summer mansion of Doris Duke.
This year, East Coast hot rods got their own prominent display right in front of the estate… And the Hirohata Mercury joined them from it's cross-country traveling tour, just for the heck of it.
21

Comments on the H.A.M.B.