The Thunderbird of the Revival!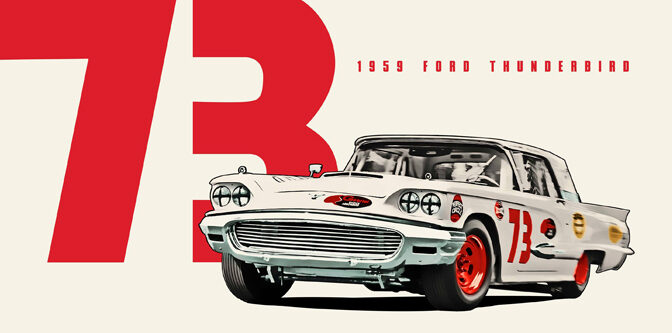 I've shared a video of this '59 Thunderbird racing at the Goodwood Revival before. The Bird belongs to Bill Shepherd, a Mustang dealer in the UK(!), and it's back every year with a different racing 'hot shoe' behind the wheel, playing out a classic David & Goliath story on track: The massive, wallowing TBird crushing the little gnats (Morris Minors and Austins) on the straightaways only to loose ground again, sliding around each corner of the circuit. It makes for some epic racing to say the least, and I wish we had something with vintage cars & chicanes even half as exciting on this side of the pond. The Bird was out there again for the 2021 race, but I haven't found a good clip dedicated to it, so I'll share this Revival run from 2019… Grab your coffee and enjoy!
14

Comments on the H.A.M.B.