A Mid-Century Moment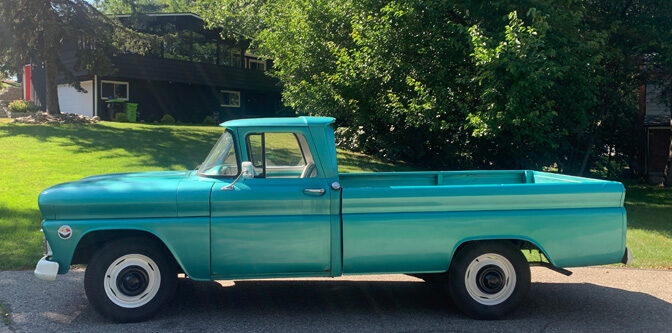 On a warm summer day in 2012, my life changed. I didn't see it coming, but by the time it hit me it was too late. It was early July, and I wasn't working my shift at the local pool until later that afternoon. During my morning drive, I spotted a cardboard sign taped to a signpost just off the main road. It said, "ESTATE SALE." There was no doubt about it—I had to go.
Long, long ago, my mom told me that the only way to find estate sale/garage sale treasure is to hit every sale you possibly can—even if that means simply driving by to get a feel for the place. Keeping with tradition, I rolled over to see what this one was all about. It was less than a mile from home, so why not? The minute I pulled up to the house, I knew I was in for something special.
Standing in the cul-de-sac, I was immediately blown away—but I didn't fully understand why. I had been in the neighborhood hundreds of times, yet I had never seen this place. Built into the hillside, the house was clearly from another place and time. The front windows were massive, and the porch wrapped around the entire front of the house. Although it was painted tan, the woodwork glimmered like gold in the Midwestern sun.
The house itself was a sensory overload. Wood paneled walls. Exposed staircases. Built-in shelving. Vintage fixtures and appliances galore. Oh, and I'll never forget the shingled wall in the kitchen. "What is this place?" I remember asking, still in shock. They explained that it was built in 1965, and everything was original.
Throughout the course of the weekend, I returned to the house two more times. On each visit, I bought little bits and pieces to help breathe life into my new apartment in Missouri. It was a pretty big moment when one of the original owners removed the Telechron clock from the pegboard in the garage, revealing a fresh patch of wood that hadn't seen the light of day since the house was built.
On these pilgrimages, I made sure to bring someone new each time. I wanted them to see everything for themselves. I wanted them to feel the excitement of walking down the narrow hallways, turning corners and discovering old things in new ways.
***
Experiencing that house firsthand changed the way I viewed mid-century modern architecture. It made it tangible, accessible, and very real. This wasn't a place I read about in a book. I never saw it in a magazine or even on that up-and-coming app called Instagram (this was 2012, remember). This was a livable space that had somehow made it more than half a century without any major updates.
To me, this house is like a well-loved survivor hot rod or custom. It gives us a glimpse into how things were done during the golden age, and it's an artful blend of form and function. Sure, you could try to recreate it, but there's something undeniably appealing about its originality.
***
Okay, but there's more. Though the years, the house has been sold, updated, and re-sold. It's now gray, and the interior has been reworked into something much more contemporary. Nonetheless, it still stands.
Whenever I'm home, I make sure I swing by that house—with one stipulation. Regardless of the season, I make an effort to drive or ride something old and park out front. Last week, I cruised over in Daisy, my mom's 1961 GMC pickup. The truck is four years older than the house, but I say she looks right at home in that Michigan mid-century moment.
—Joey Ukrop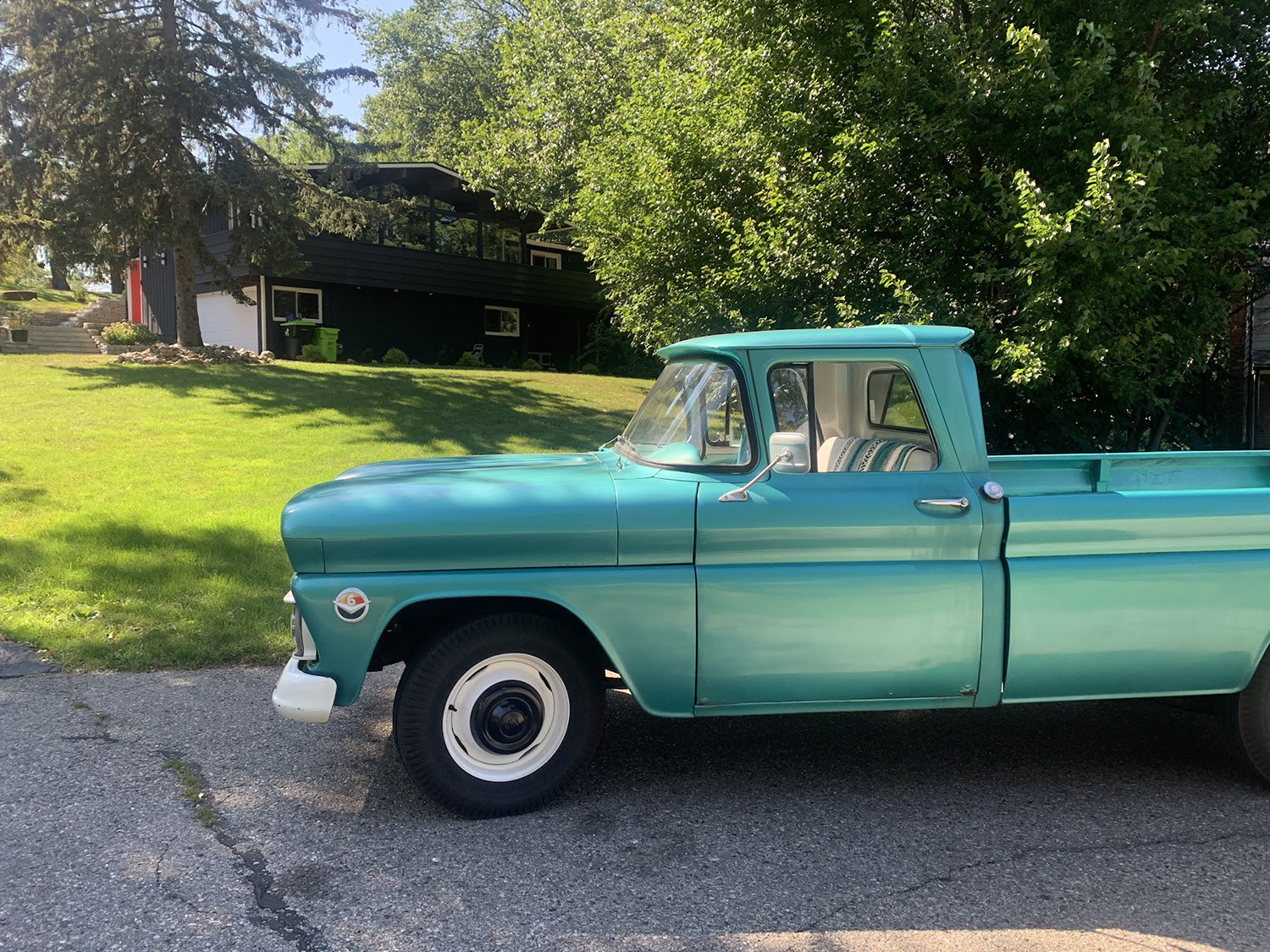 17

Comments on the H.A.M.B.