Found: 18 x 12 Long Beach Hot Rod History
Last Saturday morning, I was ready to make things happen. I was mid-way through my chopper trip to Los Angeles. Two of the guys in our group (one of them being me) burnt out headlights during harrowing rides on the 405 freeway, so we wanted to head to the Long Beach Swap Meet to see if we could pick up a pair of 5.75-inch sealed beams. While we were there, I figured I would hit an estate sale.
Using my phone, I immediately hopped on Estatesales.net. It wasn't long before I stumbled upon an ad advertising a sale in nearby Long Beach. The listing noted that the house, a beautiful Craftsman bungalow, has been in the family since 1915. One by one, I clicked through the photos looking for treasure.
Most of the time I just glance at a few shots to get the flavor of the sale. But this Saturday was different. Sifting through the images, I came across a shot of five 1934 Ford roadsters in front of Long Beach's State Theatre. All the highboys were decked out for racing, including Al Gordon's #15 Westwood Village car and another in full Gilmore livery. If I were to guess, I would say it was a professional shot used to promote an upcoming showing of "Stock Car Races" on March 26-30th. According to the seller, "These 18 x 12 inch, 1930s Long Beach photographs are in excellent condition…"
Just like that, I was hooked. The remainder of the photos provided automotive-centric glimpses into pre- and immediate post-war Long Beach life. From Model T's on flooded streets to General Motors' Parade of Progress, they had their bases covered.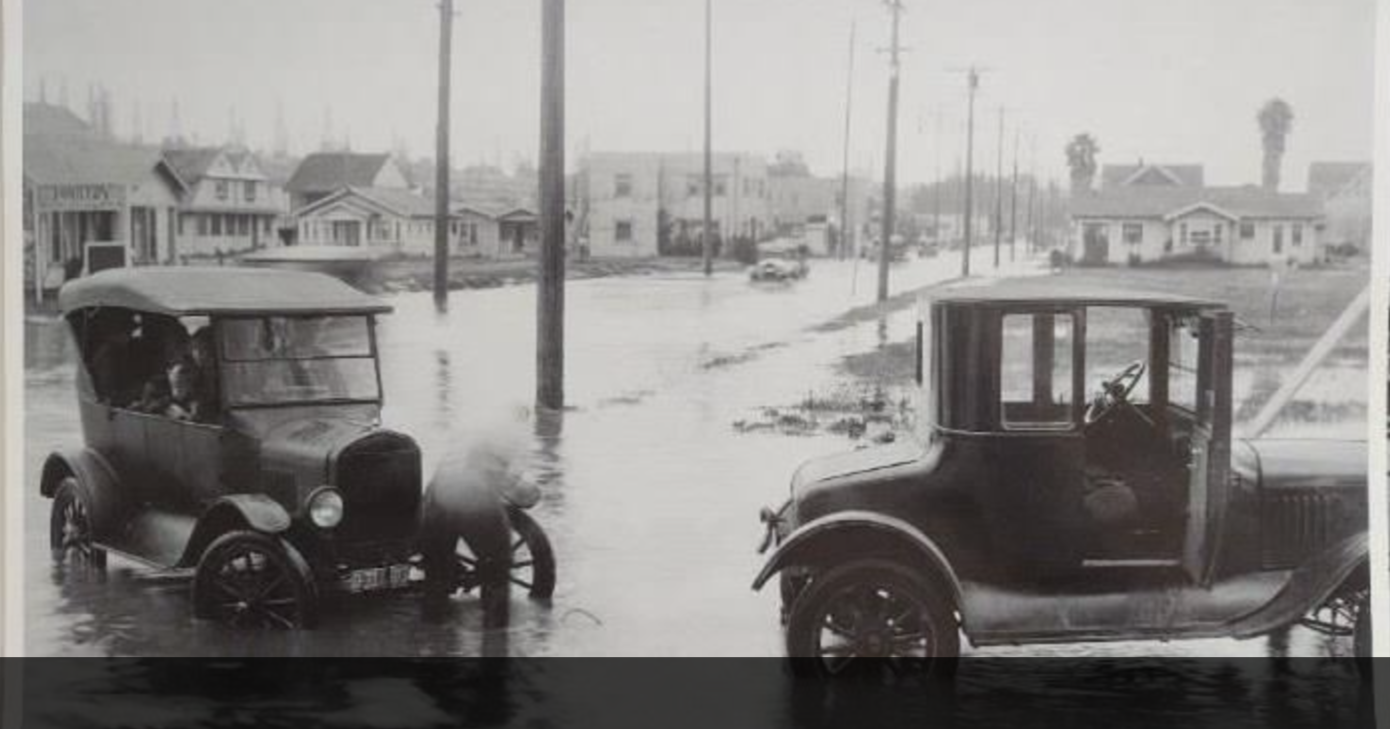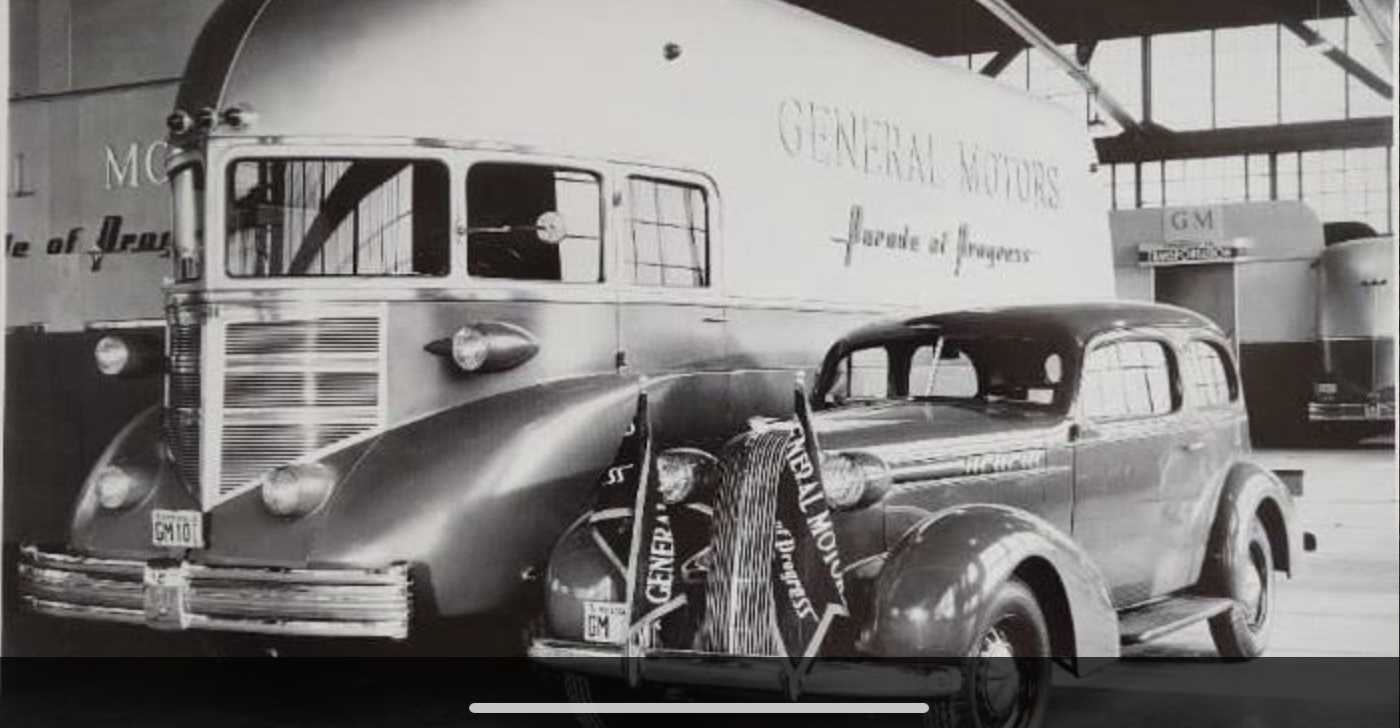 For my money, the last two from the dry lakes are my favorites. I was thinking the '28 with a Deuce grille shell belonged to Lee Enfiajian of the Road Runners, but it's pretty hard to verify at this point. Same goes for the scalloped track T. Do you recognize either of them?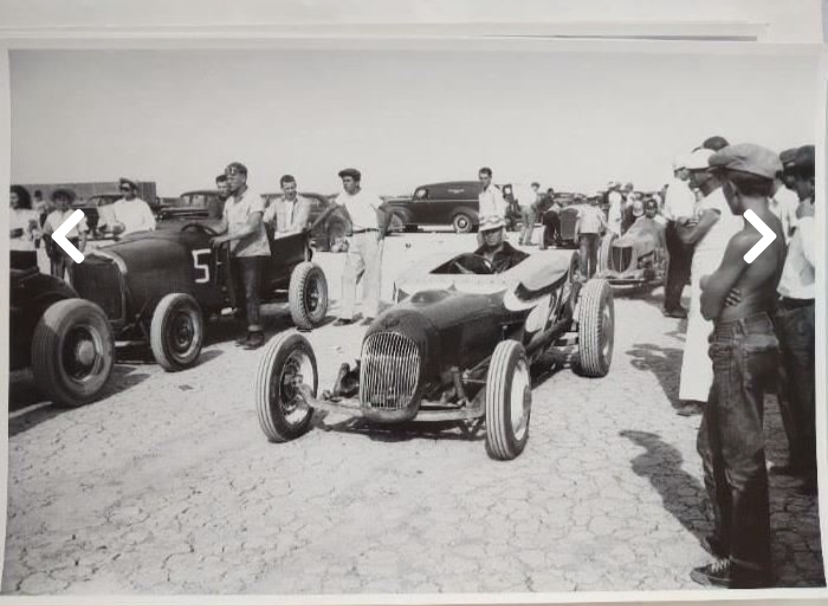 —Joey Ukrop
 Note: Sorry for the quality of these pictures. I ended up not going to the sale, but I did take some screenshots with an article in mind. Maybe one of you scooped up the originals?
12

Comments on the H.A.M.B.