Where In the Hell is David Perry?
One of the truly great things about having a passion for old cameras and photography is that I can merge that passion with others. Some of the best hot rod moments I've ever had has been perched hillside at golden hour while shooting someone else's creation. It's creative and artful and, at the end of day, I am left with something tangible from the experience. I made something.
That all being said, I've never been all that talented of a photographer. Light painting just isn't something I am naturally prone to do well and so, I've always looked towards others for inspiration and tutelage. I've learned everything I know about portrait photography from Steve Coonan. I've gone on shoots with him and I've studied his work to no end… and to me, no one in history has ever shot a car as well as Steve. Not only is he a master of low light photography, but he also understands the lines of a car, proportion, and the significance of each subject as well or better than the next guy.
Put simply, Steve Coonan is the perfect portrait/automotive photographer. He's the guy I look to when I'm shooting a car.
But what about when I'm shooting people or the scene that comes with these cars? One of my first ventures into vintage cameras was through old Leica film cameras – the m-series. These cameras were essentially developed for photo journalism and adapted by art photographers for a new discipline of sorts. Street photography emphasizes the candid nature of regular life. It's less about the technical details of the image and more about the human emotion behind them. It's pure romantic bullshit… and just like portrait photography, it's art.
In my mind, a lot of people have attempted to shoot "street photography" in the hot rod world, but no one has ever reached the heights that David Perry did in the early 2000s. David was shooting the traditional hot rod scene long before the renaissance movement made it mainstream and long before it could ever be considered profitable. I can remember him showing up to events, sort of hiding in the shadows with his steely Nikon, and then disappearing just as quickly as he appeared.
A few months or a year would go by and then David would drop a book full of grainy black and white photos that painted a picture so vivid, you would swear you were back there again – only this time, the event was more elusive and far more utopian. I could never really put my finger on the elements that made his photography so damned special, but I knew from day one that David Perry set the standard for street photography in our world. I idolized him for it and still do…
Back then, it wasn't all that uncommon for David to fall off for a year or so – you would just figure he was working on a new book or shooting something for a commercial client. But that year turned into two and then three and before I knew it, I hadn't seen or heard from David Perry in over a decade. Even so, every time I picked up one of my cameras to shoot my family or something candid, I'd think of David and how he would approach it. How can I emulate him?
A few weeks ago, I did just that and could no longer fight off the urge to check in on him. After some investigation, I found his twitter account and from there, his email. It was so good to hear from him and such a relief to see him doing well… I could have left it at that, but decided to press my luck a bit. "Hey David, how about an old school online interview?"
David agreed and I sent my first line of questions along with an explantation that I would have some follow ups once I had his answers:
Ryan: Do you remember how we first met online? I do… But I'm not giving any hints.
David Perry: I do. You were posting a notice that any unauthorized use of a photograph from your site would lead to an ass kicking, while using one of my photos, unauthorized!
Editor's Note: Given that I save most everything, I went to the archives and dug up the emails from 1998. Here's the email that introduced me to David Perry:
To whom it may concern, I noted your copyright line that states, "Steal our stuff, we will kick your teeth in." Well, you are using my photograph without permission and I was curious as to where you would like to meet to have your teeth kicked in.
All Yours,
David Perry
Ryan: How did you get into photography?
David Perry: When I was 11, my uncle showed me how to make stop animation movies. I had a darkroom basics photo class in the 7th grade, but it wasn't until college that I decided to make it a career. Before that, I wanted to be a musician.
Ryan: And then from there, what got you into the traditional car scene so early in it's redevelopment?
David Perry: I've always loved cars, growing up a child in SoCal in the 60s, Hot Wheels, etc. After college, one of my guitar buddies, Fran Banish, had a HOT ROD® magazine lying around his Hollywood apartment. I picked one up and saw "Nostalgia Drags at LA County Dragstrip, and took a road trip to the high desert to check it out. That's where I took my first pictures in 1991.
That led me to El Mirage and ultimately to Bonneville.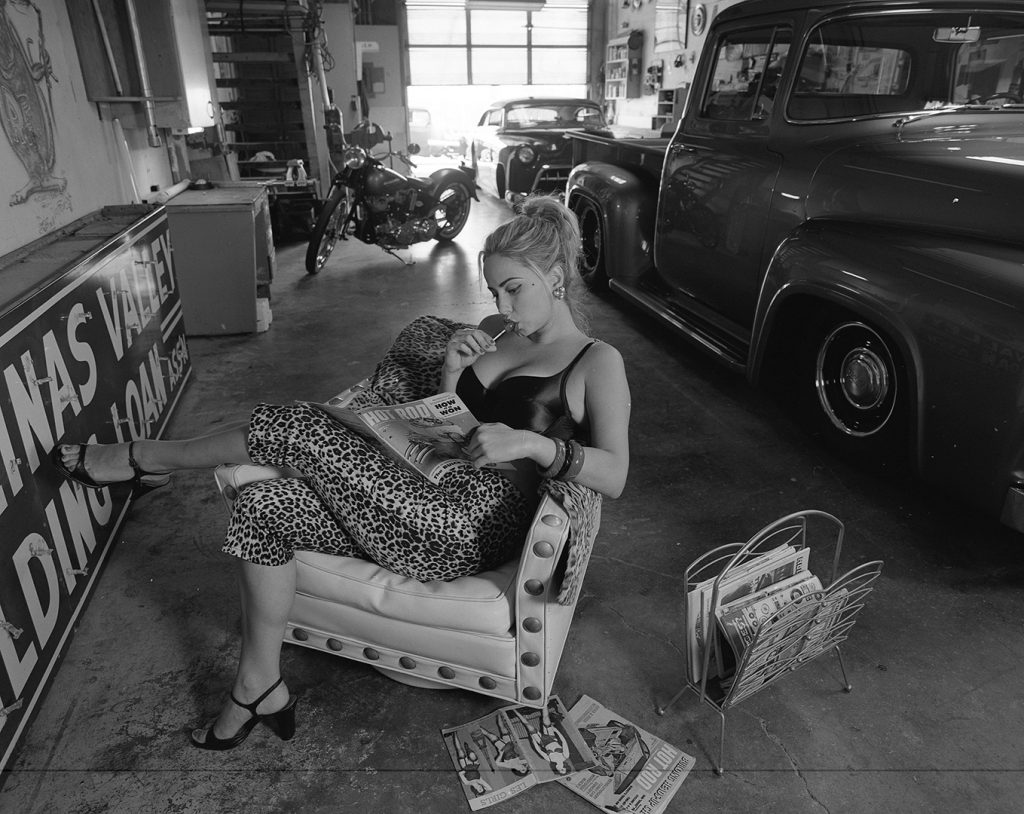 Ryan: Do you have a photo from this particular time that you are especially proud of? Like a favorite?
David Perry: If I had to pick one – "1940 coupe at Takeoff, Bonneville" – from my Hot Rod book (Chronicle Books, 1997).
Ryan: You are still a legend in the scene, but you haven't been around for years now… What got you out?
David Perry: After I departed Garage Magazine, I did a few books with Motorbooks (Hot Rod Pinups 1&2, Hot Rod Kings, and Billy Gibbons Rock + Roll gearhead), but that eventually dried up. The Kustom Kulture scene had been exhausted by television and big media for a while and there wasn't much use for arty black and white jalopy photos I guess.
Ryan: So what the hell have you been doing with yourself?
David Perry: Raising my son, who just graduated high school, has taken some of my time. I studied traditional wooden boat building at the Arques school for a year. I gave up cars and put my time into maintaining an all teak 1957 Cheoy Lee sailboat – developing my marlinspike seamanship.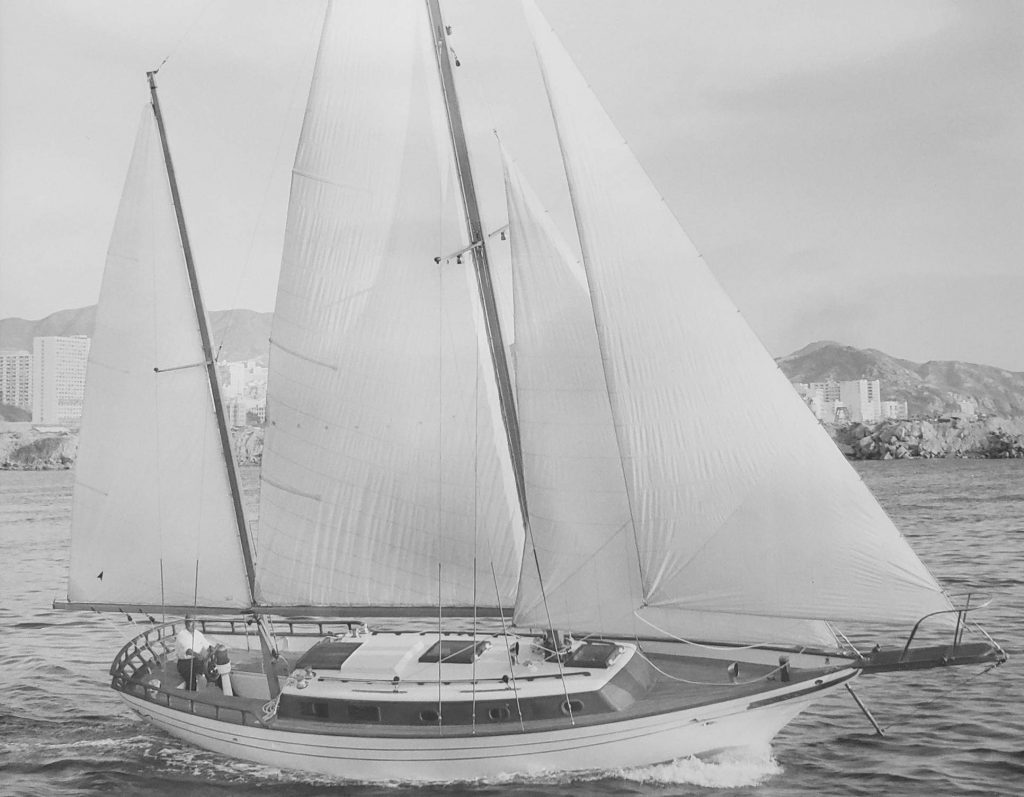 I also manage my archive of photos and I do private commissions, occasionally. For example, Netflix bought some of my Bordertown pictures for a documentary about The Last Narcos.
 That was pretty cool.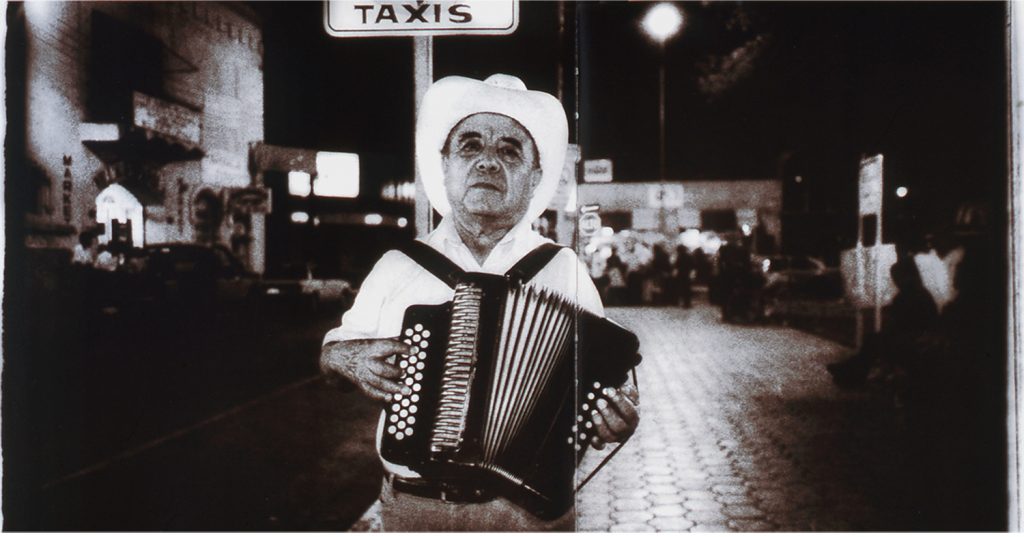 Ryan: You ever think about shooting the people and cars in the scene again… picking up where you  left off?
David Perry: I could, if the money and interest was there. I mean, television took over with all the hot rod garage stuff. The art world only saw Kustom Kulture as a fluke. I would do something like the Pirelli Calendar, if asked.
Ryan: As a camera geek, I have to ask… One camera, once lense… What's it gonna be?
David Perry: Well I love my digital Canon 80D with a 17-80mm zoom, but my go to ANALOG was always my Nikon FM and a 28mm lens – try-x black and white film and a red filter.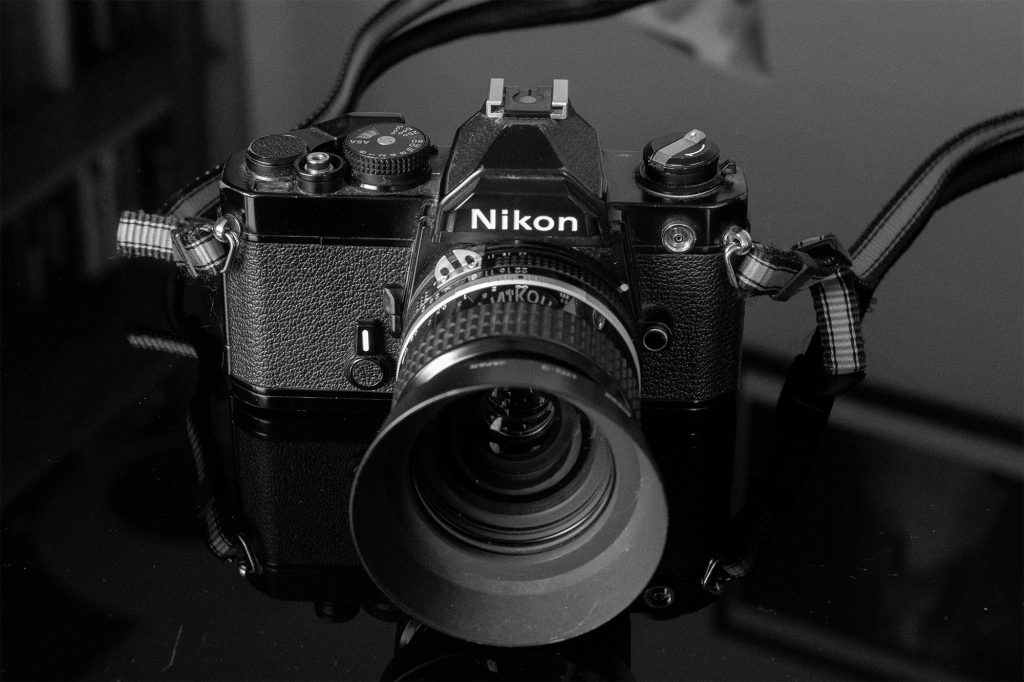 ***
After getting David's answers, I felt like I had a pretty good foundation laid towards some follow up questions. Idea being, I'd like to dig deeper into two things:
What made David tick? Obviously, it wasn't the cars so much as it was the imagery of the scene and everything that came with it. BUT, I was (and still am) curious as to what has replaced that for him? I can't imagine having David's talent and drive and just setting it down. I have to assume that energy went into sailing. And if that's the case, I totally understand.
David's influence has reached far and wide… and frankly, continues to work towards the "coolness" of the shit that we do every day. I hope he knows his influence, but I don't think he truly does and I had an idea that I could illustrate this with follow up questioning.
Of course, I've also been around David long enough to know that my chances of getting follow up answers were slim to none. David Perry is a ghost – he comes and he goes and you should consider yourself lucky if you get a glimpse.
In my opinion, he's also the best "street photographer" the hot rod world has ever known. Without him, this place wouldn't be what it is and many of us wouldn't have the pride that we carry for these old cars. He made this shit cool on a level that is almost unreachable… but he let us touch it.
That might sound like romantic bullshit and… it is. But it's also reality.
***
Editor's Note: David Perry never put out a bad book… and if you can find any of his old publications at a decent price, just buy them. However, if you are looking for just one book that, in my opinion, encompasses him best… Well, just start hunting for "Hot Rod." You'll be glad ya did…
42

Comments on the H.A.M.B.