1933 Dodge Coupe = A REAL Barn Find!!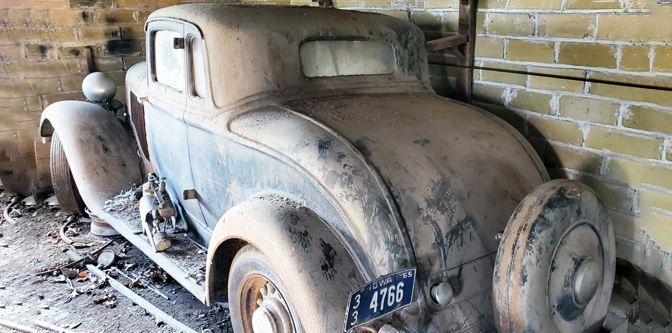 Roadkillontheweb just found himself a *real* barn find… Not some made up story, or a slightly dusty car that's been off the road for a decade, but a low mileage 1933 Dodge DP series five window coupe that's been sitting in a shed for an astonishing 56 years! I'll let you read both of his posts, check the pictures and video below for yourself, but it's really quite a time capsule complete with a 1962 oil change decal and 1965 Iowa plates. Also take note of the column-mounted accessory Motorola radio and adjustable electric windshield defroster!
So the big question is, what do you do with it? Preserve the patina, or start period customizing?
25

Comments on the H.A.M.B.