The Bean Bandits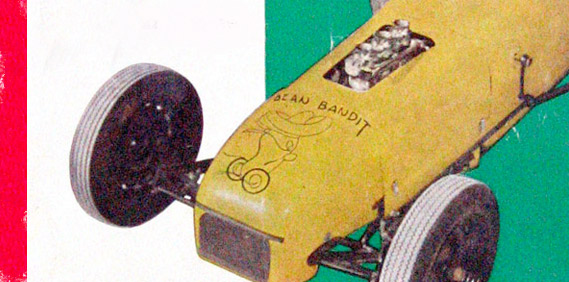 In 1949, a group of fellas got together in San Diego with their hot rods and called themselves the "Cam Busters." It just so happened that most of these fellas were from south of border and due to the ignorance of the times, it wasn't uncommon for some guys to refer to the club as simply "The Beaners."  No matter, the Cam Busters kept their priorities straight and kicked ass on race tracks all across the South West. At some point along the line, the club began to embrace the social dysfunction around them and changed their name to "The Bean Bandits." By my estimation, this was purely a punk rock move and one of the reasons the club has such a mystique today.
Put shortly, these guys ruled… and still do.
Anyway, a pal recently sent me a link to the new Bean Bandits website. While it's a bit old on technology (fitting), it houses some great content – vintage images, stories, and a great run down on the club's history.
52

Comments on the H.A.M.B.