For the Record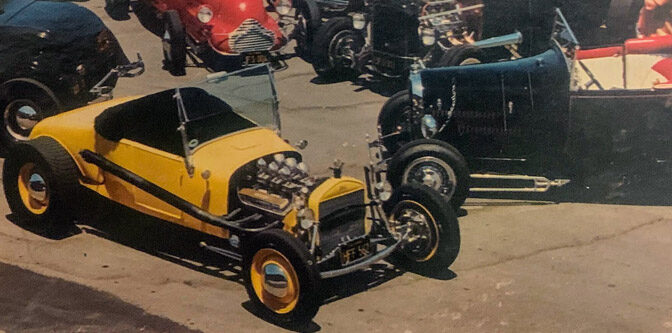 On Wednesday night, I was in a state of pure bliss. It was a warm summer evening in south St. Louis, and I was pretty darn full after a hearty pasta dinner prepared by my great friend Nick. As things wound down, I slinked through the house with a Boulevard Wheat beer in hand. The wood floor was cool on my bare feet. I walked through the dining room, past the kitchen (which Nick said smelled like an old Italian woman's house), and into his office to flip the record one last time.
That night, the deal was a straightforward one. Nick was in charge of dinner and I was the DJ. DJoey? DJ Joey? We never really got that sorted out. But one thing was for sure. I knew the food was going to be stellar, so I had to put together a damn good playlist.
Luckily, Nick and his wife, Meg, have been collecting records for years. "I started my collection about 10 years ago," he says, "but it grew at a snail's pace until we got my old record player built into that mid-century T.V. console. Then, when I got the new record player about three-ish years ago, I really kicked it into high gear."
Nowadays, their shelf is filled with old albums, new albums, albums we can all recognize and others with covers that were most definitely printed out at Kinkos. Some are ultra-rare. Some aren't. My mix of favorites and new-to-me jams provided the soundtrack for a fun night of catching up.
***
As the final few tracks played, Nick gave me a quick lesson on how the library was organized. Up top, there are two complete shelves laid out alphabetically by artist A to Z. Several feet below, on a vintage wire rack on the floor, you can find the compilations—and the hot rod albums.
Of all the albums, we were both drawn to Hot Rod Rally. Even though it was getting late, I pulled it from the rack. "This looks like it was taken at one of the NorCal/SoCal roadster roundups," I said, pointing to the cover. "Let's see how many of these cars we can identify."
McMullen's famous/infamous '32. The Dick Flint/Kofoed roadster. Bob Gorby's Olds-powered roadster with wooden firewall and inner wheelwells by Tex Smith's dad. Andy Southard's red, full-fendered '29. I'd say I recognize about 65% of them from one place or another but, seeing that I didn't have any research material in front of me, I scored poorly. Where's my copy of 50 Years of Rod & Custom when I need it?
Despite my lack of hot rod identification skills, I knew I had to find out who owned the yellow T in the front row. With a little bit of H.A.M.B. research, I discovered that it belonged to Jim Tradeway. Interestingly enough, it appeared at least two more album covers during this era.
Because hot rodding is a team effort, I'll ask you this: how many of these roadsters do you recognize? Let's set the record straight once and for all.
—Joey Ukrop
 For more on hot rod records, check out Jay's thread from 2012 here.
7

Comments on the H.A.M.B.