Mystery Footage: Identify this Land Speed Racer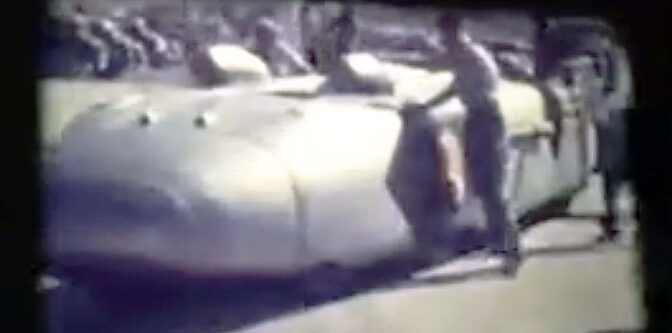 The video is labeled 'Salt Flats fro(m) 1938' , but right off the bat I think this might be early postwar footage. You can hear the viewer guessing the car is a 'Lakester' that 'runs on a dry lake', but they finally realize this is indeed Bonneville, and by the sheer scale of the car this is no privateer jalopy. By the massive length and smooth aluminum nose, this vehicle looks to be a factory effort similar to the 1947 Railton Special, but just look at the snorkels on top of the bodywork, they remind me of George Eyston's Thunderbolt, (which would indeed make it prewar) but that car had an open nose. Can anybody ID this speed beast?
27

Comments on the H.A.M.B.