Oakland Stadium Speedway…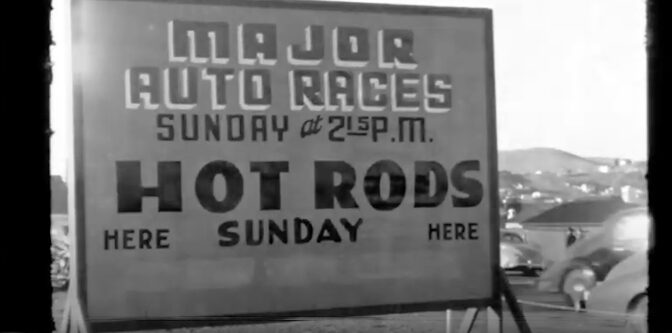 Great footage from the Oakland Stadium Speedway around 1949, with plenty of great roadsters (eagle-eyed viewers will spot '32, Model A, Model T and even a roadster pick up). Can somebody please tell me what the 3 wheeled belly tanker cars are all about… The two are identical so it's either some sort of intermission sideshow, or these guys developed a special racing class. Regardless, those things are cool! The Speedway was an East Bay institution of speed for midgets, roadsters and hardtops from 1946 to 1955, and you can read about it more here.
17

Comments on the H.A.M.B.