McMinnville Drags 1962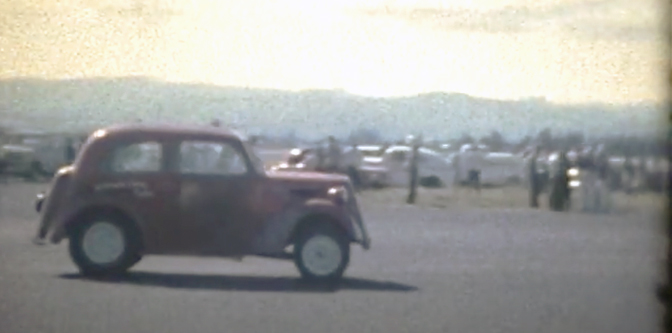 Joey shared some of his great photographs back in April, including a Model A Roadster and Roadster Pick Up owned by two brothers from a small city Southwest of Portland called McMinnville. That reminded me of some early 60s color 8mm racing footage I've been meaning to share. Not much to set up here as your typical airfield dragstrip, but plenty of great cars to check out, including a period Anglia and Topolino, which you just don't see at the drags too often these days. This film was shot by a guy dragging a very clean blue & white Sportster which you'll see very quickly at the beginning and then again end of the film, along with a large trophy!
8

Comments on the H.A.M.B.