Keep It Local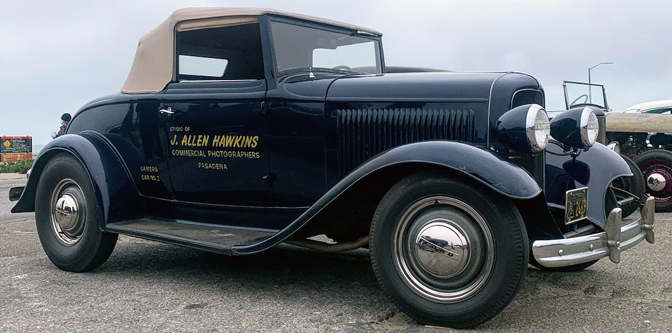 Spring is in full swing and it seems as if we're on track to have a pretty darn good summer. I know I'm not the only one itching to get back out into the world and see things through a new lens. Last weekend, I was able to join in on one of my favorite activities: an outdoor car show.
Outdoor car shows are as traditional as the hot rod itself. For more than a century, people have been getting together to catch up, show off their projects, see old friends and make new ones too. Growing up in the Midwest, these one-day events were a staple of the summer calendar. Sometimes you knew about them, other times you'd just find them—or they'd find you. Regardless, they were an excuse to get out and see a wide range of different machines.
It's a well-known fact that the city of San Francisco isn't a hotbed of hot rodding anymore. Little by little, that may be changing. This spring saw the start of SFOB, a monthly car show that focuses specifically on hot rods, custom cars and other vintage vehicles. It's grassroots, and it's exactly what we need. There are no entry fees, no trophies and no egos. People get to Ocean Beach around 7:30 a.m. and are home by lunchtime. Cars drive in and cars drive out. It's a great mix of just about everything.
In the past 15 years, I've been to my fair share of shows ranging from the Detroit Autorama and the Grand National Roadster Show to small-scale shindigs at a neighborhood church. For SFOB, I love that there's no pressure coming from anywhere. The people who are there want to be there. They're passionate. They ask questions. They tell stories. They're from near and far. For a few hours, walking around the rows of cars is the perfect escape from everyday life.
I've gone to the past two shows, and both times I've only brought my phone. No bulky camera equipment to worry about. The snapshots I took were just as much for reference as they are for anything else. That being said, I'd like to share them here to give you a glimpse at our small corner of the car community.
If you're cruising to a local show this weekend, enjoy every second of it. Maybe take a picture or two. I wish I could tag along!
—Joey Ukrop
9

Comments on the H.A.M.B.