Hemmings Hot Rod BBQ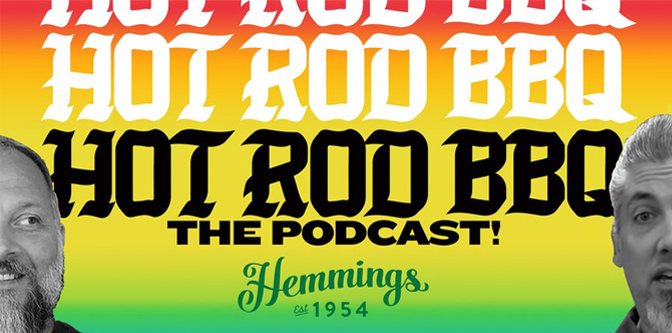 More than 20 years ago, David Perry introduced me to a Yankee named Dan Stoner. Since that time we've worked together on a few projects, gone years without talking, and picked right back up where we left off numerous times. Put shortly, we are pals. Probably always will be.
So when Dan asked me to join him on his podcast, who was I to say no?
The thing is though… I had no idea there was a video element to this thing. I thought the Zoom call used video to personalize the conversation and make things easier. It wasn't until Dan launched the thing that I realized everyone was gonna have to deal with my ugly mug while listening in. Instantly, I thought – "Oh shit, did I pick my nose during the interview? Did I even have pants on? Did I look at the camera even once?"
Dodged a bullet on a couple of those… but yeah, I'm as awkward as ever. Learn to love it or just get inline behind my wife to make fun of me. I can take it.
In any case, you can *watch* the whole thing go down here.
Special thanks to Mr. Stoner for the invite and the hospitality!
41

Comments on the H.A.M.B.