Fear the Funnel!
Hot rodding can be serious business. Other times, it's not. Earlier this week, I was reading the December 1949 issue of Hot Rod Magazine when I stumbled upon one of my favorite sections: "Tomfoolery." I've always loved Tom Medley's comics, and I feel that Stroker McGurk was at his finest during the magazine's formative years.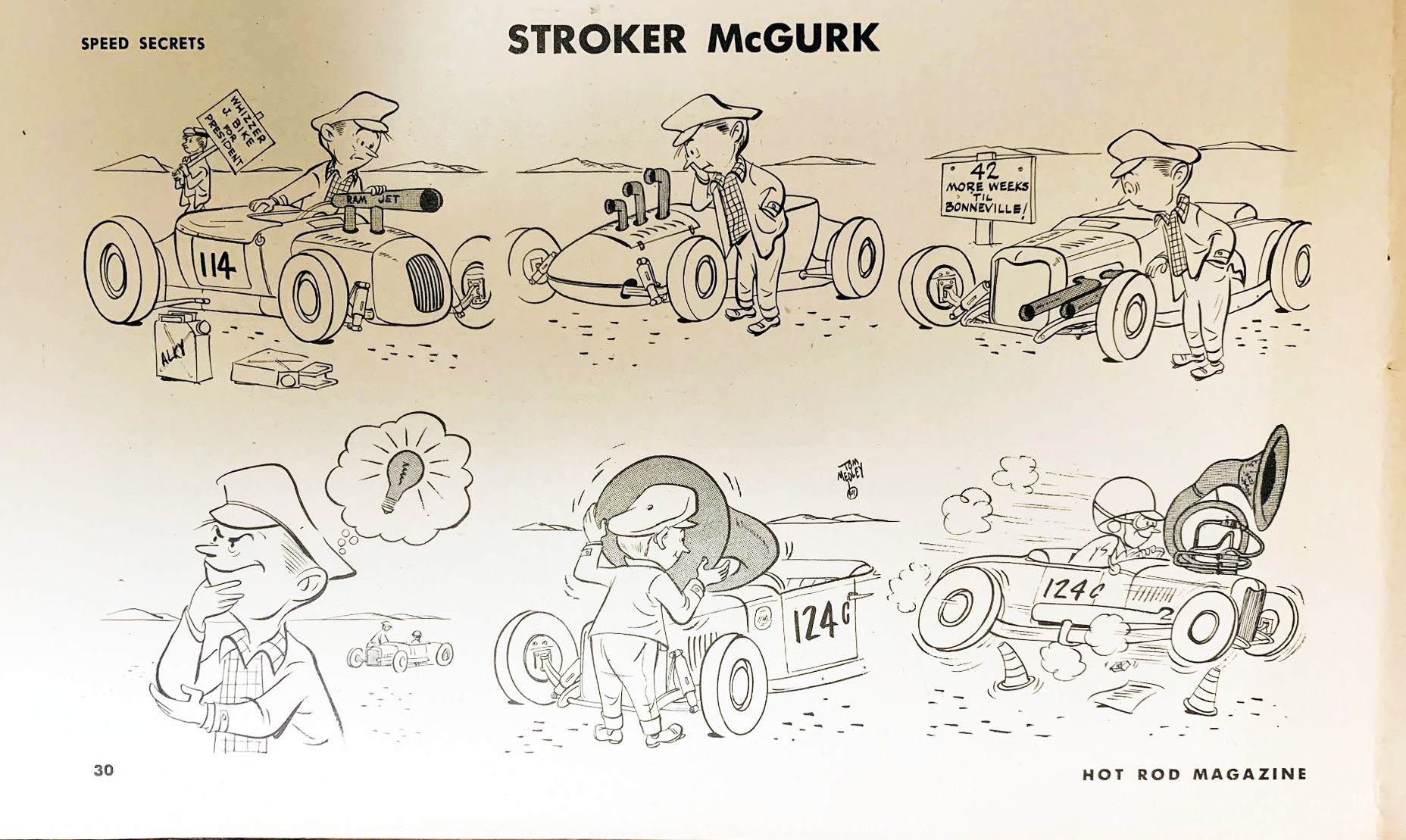 See what I mean? That's some hot rod ingenuity! After reading the comic, I light bulb went off in my head too. "Wait a second," I said to myself. "This reminds me of a channeled '32 Ford coupe I saw a long time ago." The car in question, dubbed the "Funnel Master" appeared on a trading card in the early 1960s. As luck would have it, I had a scan of that card in my archives.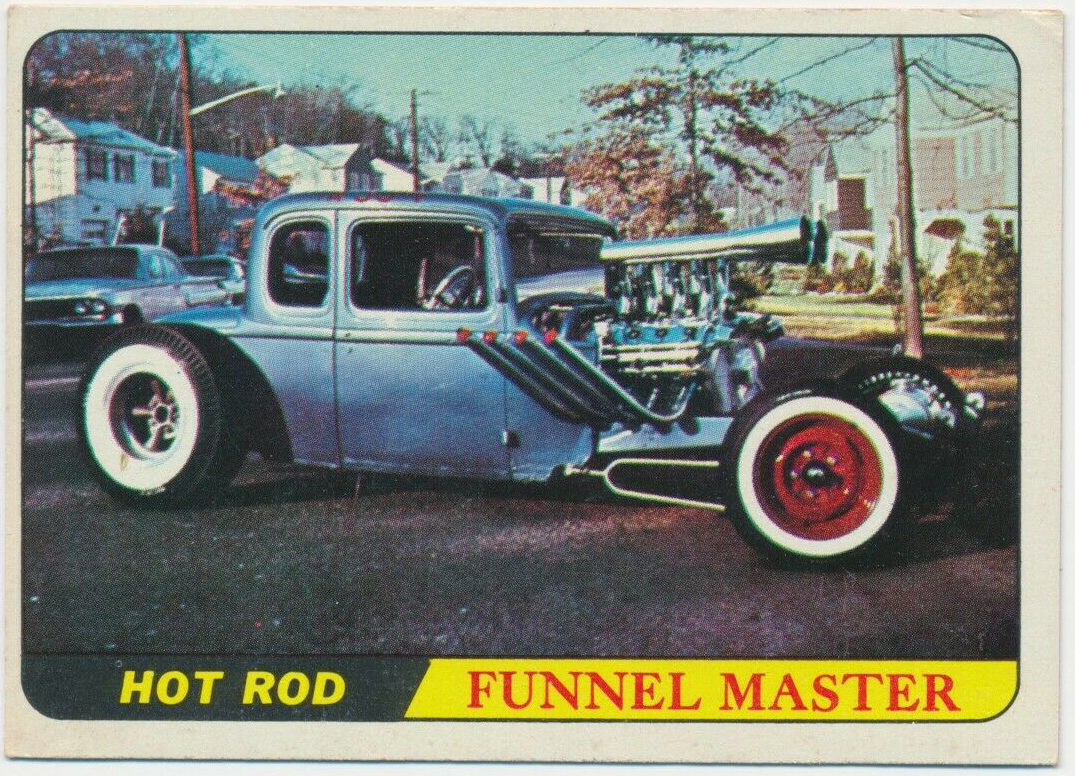 The story goes that the Funnel Master five-window was built by Bruce Hertel of White Plains, New York. The car actually started a little bit of controversy on the H.A.M.B. around 2010, but Bruce himself stepped in to set the record straight.
"Hey! That's My Coupe!" he wrote. "I built it in '58 to race, what it looked like was not a major consideration, how fast it went was! 11.9s -12.0s at 114 was good enough in '61 and '62 to win 75% of the time at Dover Drags, in New York. All my money was in the engine, Herbert roller cam, Forgedtrue pistons, Hilborn injection was top of the line in '58. It ran a 4.30 Olds rear and Cad-LaSalle 2-spd. trans."
In this case, function trumped form. The end result was wild, just like something out of a Stroker McGurk comic mixed with a Ramchargers creation. Life imitates art, right? Although the whereabouts of this over-the-top five-window are unknown, I managed to dig up a few more photos thanks to Dino the Weirdo. Yes, it's a little strange, but there's no denying that the Funnel Master is worth a second look.
—Joey Ukrop
15

Comments on the H.A.M.B.