Hot Rod Magazine Yearbook No. 1 (1961)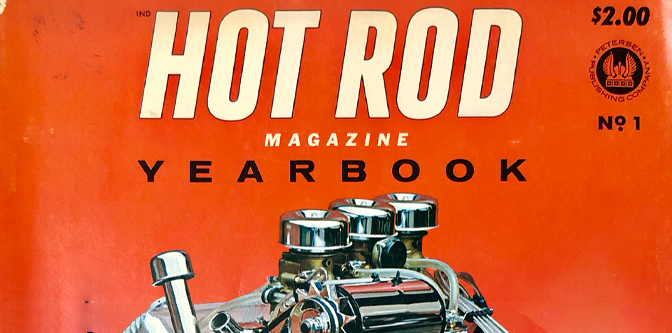 This last weekend was a great one for a few reasons. First, my buddy Kevin brought down the super-clean, gennie '32 frame I bought off the HAMB classifieds up in Oregon, and it arrived safe and sound. I am in love! Then Kevin handed me a banker's box containing the chassis paperwork (yes, it still had it's original serial number stamping!) and a huge stack of 1960s car, boat and motorcycle magazines, all in killer shape. See, another Oregon friend had stored the frame for me and sent along these magazines that he found from his dad's stash while cleaning out their house. How cool is that? At the top of the box was a very special magazine (really a softbound book) I've always wanted: The first Hot Rod Magazine Yearbook from 1961. For $2 you got NHRA Nationals coverage, helpful tech articles, a vast Hot Rod Showcase (including Chili Catallo's Little Deuce Coupe '32), all printed with virtually no ads! I'll just leaving you with the introductory paragraph by Wally Parks…. He says it all.
21

Comments on the H.A.M.B.