A Complete Hot Rod Restoration…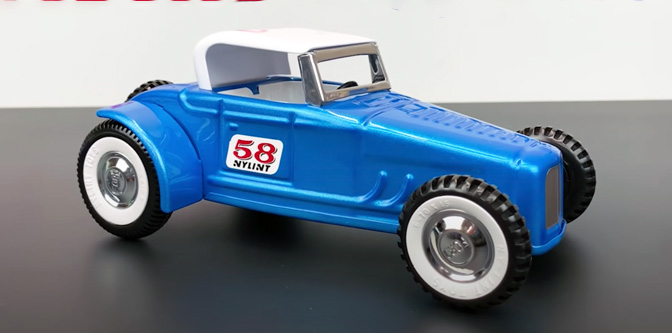 A few years ago I gave my son all of my original 70s and early 80s Star Wars toys- The action figures, the Slave 1, and of course, the mighty X-Wing Fighter. These weren't mint, off-the-shelf items scored from e-Bay- These were my personal, loved, well-worn, and heavily played with toys in 'fair' condition at best. We started watching YouTube videos on how to restore the X-Wing, and I stumbled upon this craftsman at 'Rescue and Restore', who is an absolute miracle worker. His channel is so relaxing to watch partially because the videos are shot and edited quite well, and partially because he doesn't blather on or add cheesy music. All you hear is the raw sounds of his flawless restoration in process, and I absolutely love that. Here's Rescue and Restore's complete revitalization of a 60s Nylint Hot Rod Roadster to prove my case:
14

Comments on the H.A.M.B.