Winfield's Personal Merc…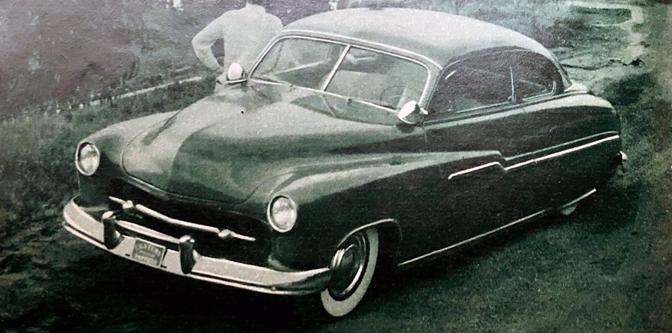 The mild custom Mercury post I put up last week briefly mentioned Joe Bailon and Gene Winfield's work on Mercs as well. I was just looking through my April 1954 copy of Rod & Custom and there was Gene's own 1950 Mercury Monterey that is quite a looker. The article states the color is Lime Mist, and I appreciate that Gene being ever the hot rodder, bored and stroked the motor, adding heads, a hot cam and 2X2 manifold! Check out the Lincoln trim and tiny exhaust slots in the bumper, too. Being that it's a Monterey model, it originally had a canvas top covering that he removed entirely, but left the chrome header strip in place.
23

Comments on the H.A.M.B.