The Jim Mcfall '36 Survivor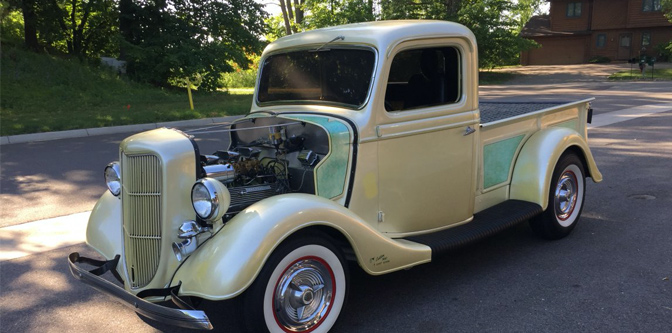 I had nothing to write today, so decided to browse the classifieds for inspiration. While doing so, I stumbled upon Mark Moriarity's '36 that he saved a while back. I had no idea he was selling it and was kind of shocked by how cheap it was listed.
I know the market has been a bit down in the past year or so, but an honest survivor in such fantastic shape for $25k? That seems like a bargain to me… I haven't seen this thing in person, but if you know Mark, you know he doesn't mess around. Chances are, this thing is right.
In any case, if you are in the market for history… You aren't gonna find much cooler for much less.