Lifted Up
You walk up, extend your right hand and pull the handle. Your knuckles rest against the latest layer of paint on the big wooden door. It's cool and smooth but not cold. You pull. You notice the handle has been bent upwards. It's bent in a way that can only be from a long line of people who have done exactly what you're doing right now. You pull again. This time, the door jerks forward a couple of inches and bounces back. You laugh at yourself. You should know better.
You pull again, this time with more control. You do this as if you know that somebody is watching you, even though they probably are not. You don't panic. You've done countless times before. The door still doesn't open. Without looking around, you take your right foot and rest it at the bottom of the door, right in the place where the paint was worn down from those same people who probably bent the handle in the past 100 years. You push in with your foot. You feel the door start to open. You use your right hand to keep it from moving too quickly, and then transition to using both hands to lift the multi-hundred-pound sheet of wood and glass above your head. The old coil springs creak like old coil springs tend to do. The door opens. You step inside.
***
Whenever I see an old garage, I wonder who opened it before me and—of course—what type of car were they driving. The building where I live in San Francisco was built in 1922, and I would like to think there has been quite the lineup of vehicles that have called that small, one-car slot home.
Although San Francisco is not usually seen as a driving city, it's fascinating to examine the different types of garages that come with post-earthquake residences. Some are narrow, others wide. You can find them in rows and as standalone shacks. Short, tall, slanted, symmetrical, colorful, blasé—you name it, they're here.
At our place, we have the garage with the octagonal windows that just so happens to be very purple and very heavy. From what I can tell, the Stanley Floating "Swing-Up" was installed sometime in the 1940s or 1950s and, other than a few fresh coats of "Dark Eggplant" paint, it's all original. It squeaks and creaks, but I figured that's just part of living in an older place.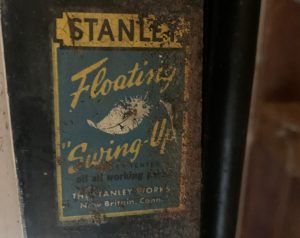 By the time you read this, the contractors will have finished their installation of the new garage doors. An inspector said the old ones were an accident waiting to happen, and I couldn't help but think of ol' Canoe's fate in the 1965 move That Darn Cat whenever I pulled the handle. The new ones are lightweight, automated and a hell of a lot safer. I peeked out to see the progress yesterday and I will admit that they look good. That being said, I may or may not miss opening ritual of yesteryear. Looks like I have to find a new daily workout regime.
***
I'm sure many of you are thinking that a post about a garage door is better suited for The Garage Journal, and you're not wrong. The reason I bring it up here is because I've long been a fan of pairing hot rods and customs with backdrops of the same era. Even though I've mentioned it here before, I've always loved the shot of Fred Zaft's Deuce five-window parked on the streets of San Francisco (as seen at the top of this article). Before the new door was put in, I snapped a couple of quick shots of my car in front of the house. They're far from perfect, but I'd like to think they capture the spirit of another place and time. So long, old door!
—Joey Ukrop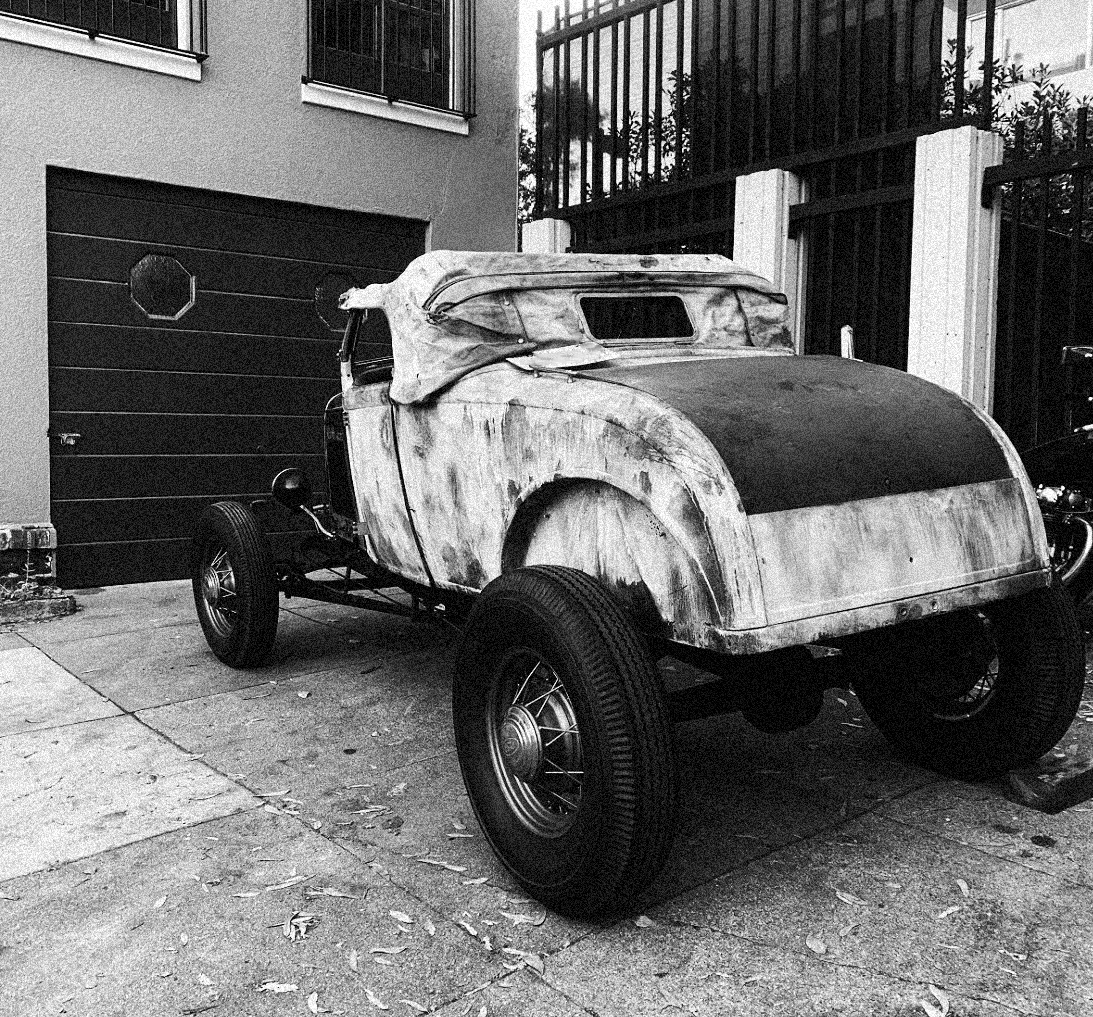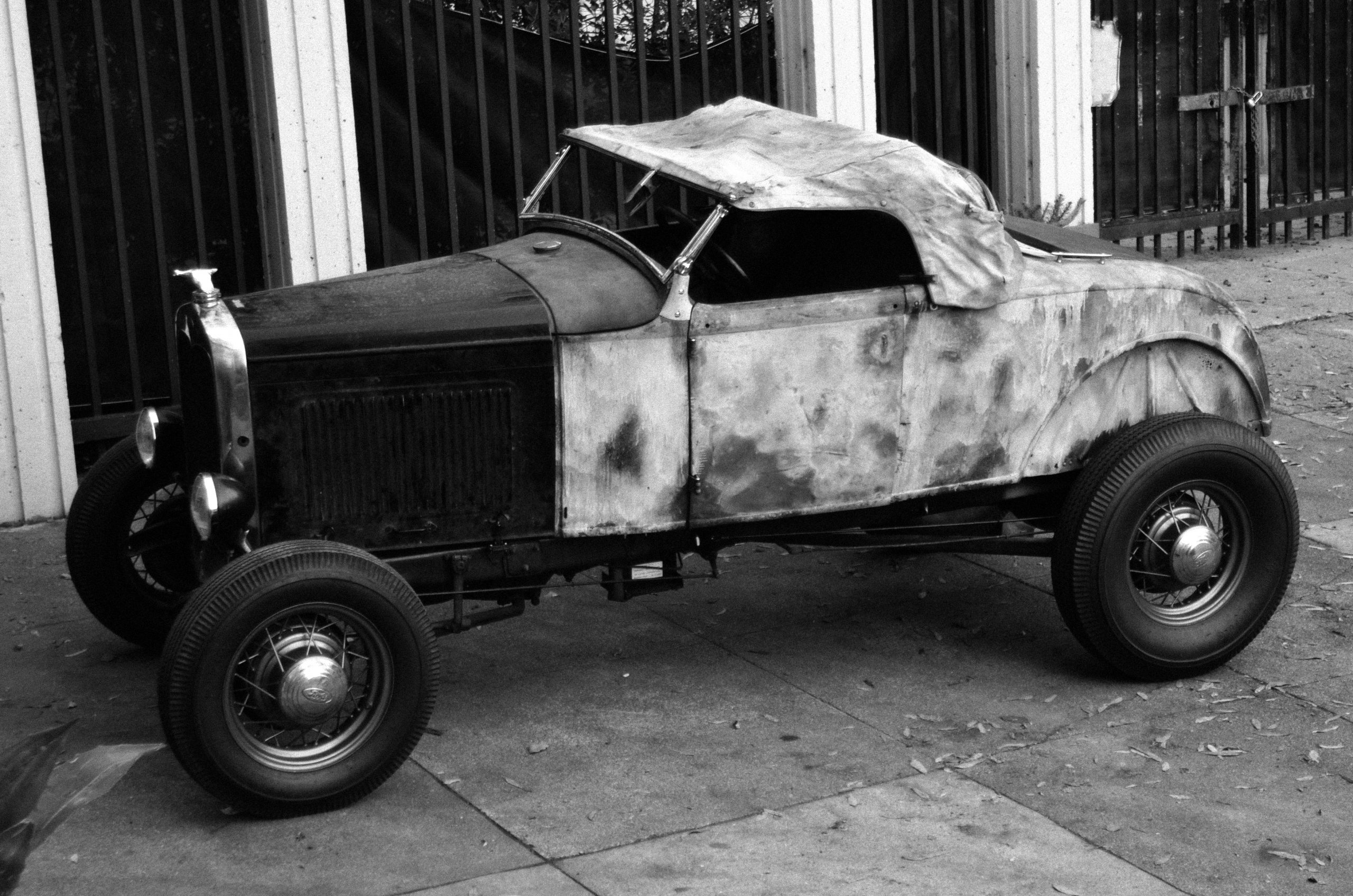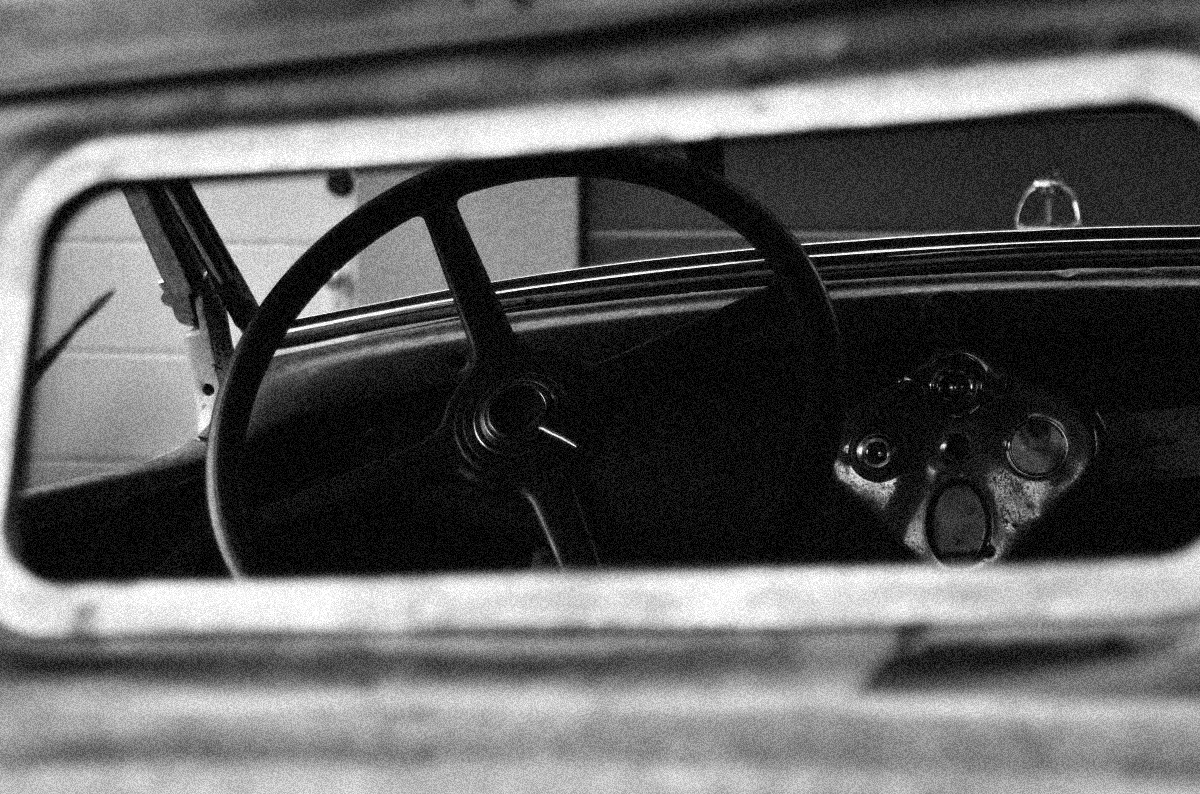 16

Comments on the H.A.M.B.