This Budget Merc is a Novice Knock-Out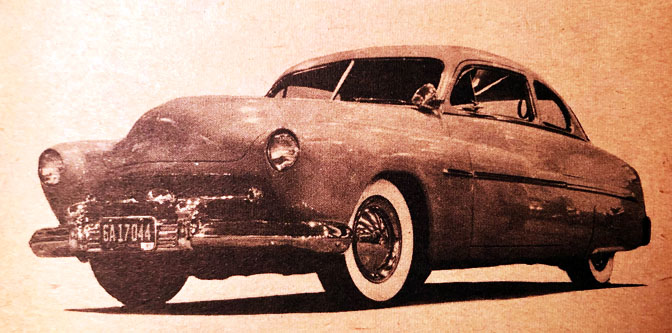 There were some pretty killer '51 Mercury customs built in the early 50s- Maybe Fred Rowe, Jack White, or Bob Hirohata's sled comes to mind. Southern California gets the majority of credit for the early custom '49- '51 Merc movement, kicked off by Sam Barris when the cars were still new. Barris Kustoms, along with Valley Customs, the Ayala Brothers and other premium customizers down south all followed suit. Of course Northern Cal had a few bright lights with Joe Bailon and Gene Winfield's Mercury work, but here's a backyard-built '51 from San Francisco that I've never seen before. Flip back to the June 1954 issue of Car Craft and you'll find Fred DiMartini's mild custom Merc (also seen in Trend Book 116). Fred built the entire car from a 'fire-charred' wreck, made the grille from scratch, all the body mods, painted & upholstered it. Amazing work from an unlikely source… All hail the backyard builders!
8

Comments on the H.A.M.B.