An Interview with McDripp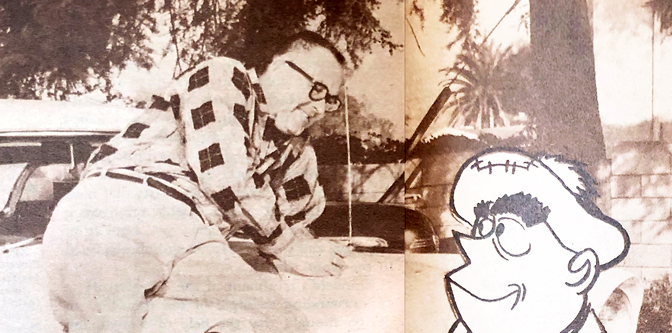 Thought I'd share this fun interview with with world famous pin striper Fineline McDripp, drawn and written by Carl Kohler for the March 1957 issue of Car Craft. It's a pretty funny piece playing on the artistic legend and quirky personalities of eccentric beatnik stripers at the time. Follow along as McDripp deals with a wide array of annoying customers coming onto his 'shoppe'. Enjoy!
PS- If the art style looks familiar to you, Carl went on to start Car Toons magazine in 1959.
4

Comments on the H.A.M.B.