Excellent 50s era Hot Rod Footage in Color!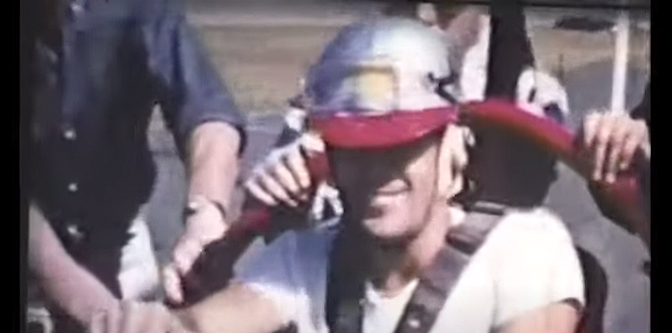 Some more fun amateur 8mm hot rods filmed at an oval dirt track, three-wide drag races, indoor car shows, etc. From my best guess, it all looks to be shot around the Washington and British Columbia area between 1953 – 1957. This one is a treasure trove of great detail shots of speed equipment, and really nice to see in-focus, well-lit footage from this era that's not skipping or damaged! Really worth your time…
Before you click the video below, I'm going to give you two very important tips:
Turn the sound off, because the crappy royalty-free music is random and it ruins the vibe of the entire video.
Video should start at 8:09 when the home-shot footage actually begins.
4

Comments on the H.A.M.B.