Vintage Soul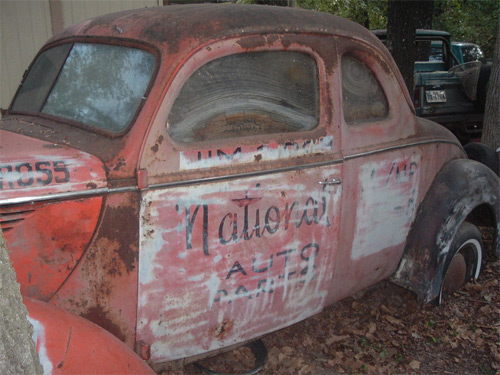 Dirty31 (aka Drunk Punch… but that's another story) found himself in the right place at the right time and ended up with the above '38 standard. It's a rare find and a true glimpse into the past… Patina, hand lettering, vintage fabrication, etc… It's a racing artifact all by itself.
But this car didn't come without baggage. It came with a story that started in Nebraska and ended in Texas… Started with a flathead and ended with a Pontiac… Started with a young buck with dreams and looks to carry on with… well, a young buck with dreams.
The best part? This car's story unfolded in front of 18,000 folks on the H.A.M.B.