Pete Brock's '46 Ford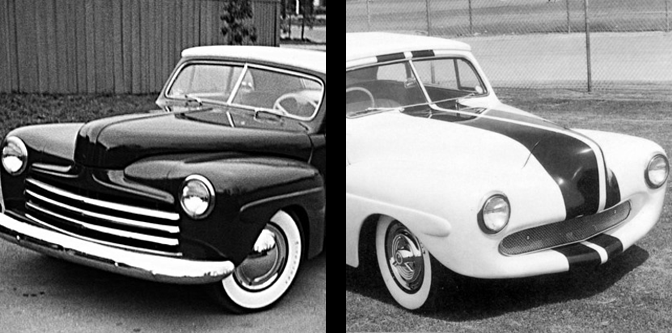 One of the early Trend Books (121? Maybe?) features a '46 Ford built by Olive Hill Garage in the early-1950's. I've always been taken by the car simply because it was done in my style and to my tastes. It's as if the car's owner (Pete Brock) took the car to Olive Hill and told them, "Make it look more like a Detroit born concept drawing."
It's lower. It's cleaner. It has less to look at it and more to inspire. But ultimately, it's still a '46/47 Ford.
Pretty rad, right? You could argue it's one of the better '46/47 Fords ever put together… A few years later, Pete attended the Center of Art & Design in LA. Afterwards, he decided to redesign the car along with the help of Norm's Auto Body. Here it is as featured in the 1956 issue of Car Craft:
And thus ends today's lesson on the power of restraint.
34

Comments on the H.A.M.B.