Road Trip on Route 66 by Tin Can…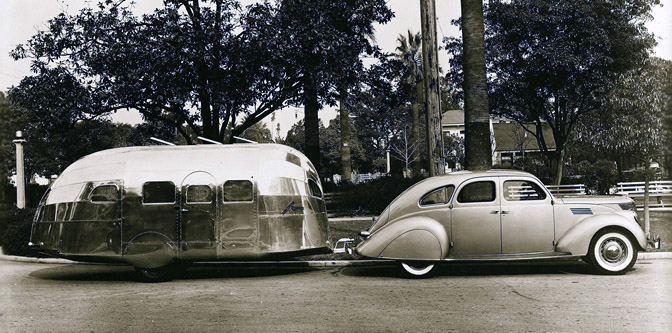 My family and I are getting ready for the most Yankee Doodle All-American vacation you can imagine: A two week road trip down Route 66, pulling an Airstream trailer. Although I've been toying with buying a nice vintage tin can for a while now, the right one just hasn't materialized yet. So, for our upcoming adventure we are going all modern, taking an F250 and pulling a 27′ Airstream International. We'll be stopping at all the fun spots we can find, anywhere and everywhere. The plan is to cruise West between St. Louis and Santa Monica, and hopefully riding some dirt bikes in deserts in between. I'm sure this trip will create some great memories for us and the kids, and hopefully they'll appreciate being away from the their screens for a while!
If all goes well, I really hope to do this Route 66 trip again in a few years, but with my '57 Pontiac Safari pulling a '56 Airstream Safari or perhaps a '57 Caravanner. Until them, let's see your vintage trailers and perhaps some pictures of your own Route 66 road trips of days past. Hope to see you on the road…
14

Comments on the H.A.M.B.