Stumbling In & Out…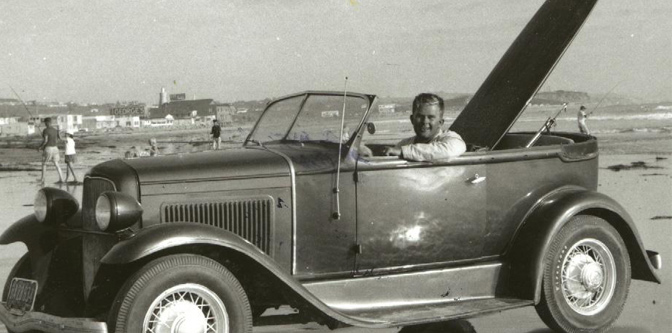 I've got nothing prepared for today so I thought instead of rushing together a feature, I would spit out some of the random things I've come across in the last week. It starts with a fantastic article that was sent to me by Jim DeCourcey:
"Ed "Big Daddy" Roth and George Barris created a new visual language that captured the unbridled spirit of Southern California starting in the late 1950s. In print, on cars and on screens big (film) and small (TV), their artistry spoke to youth culture and served as a sort of link between the Beat generation and the burgeoning rock 'n' roll scene in and around L.A., then swept across the country and the world. Tony Mostrom captures the atmosphere of that kooky cultural moment."
You can read the thing here… and if you have the time for an in-depth look at how Barris and Roth tuned the 1960's counter-culture of Southern California, I highly suggest it. Great shit.
***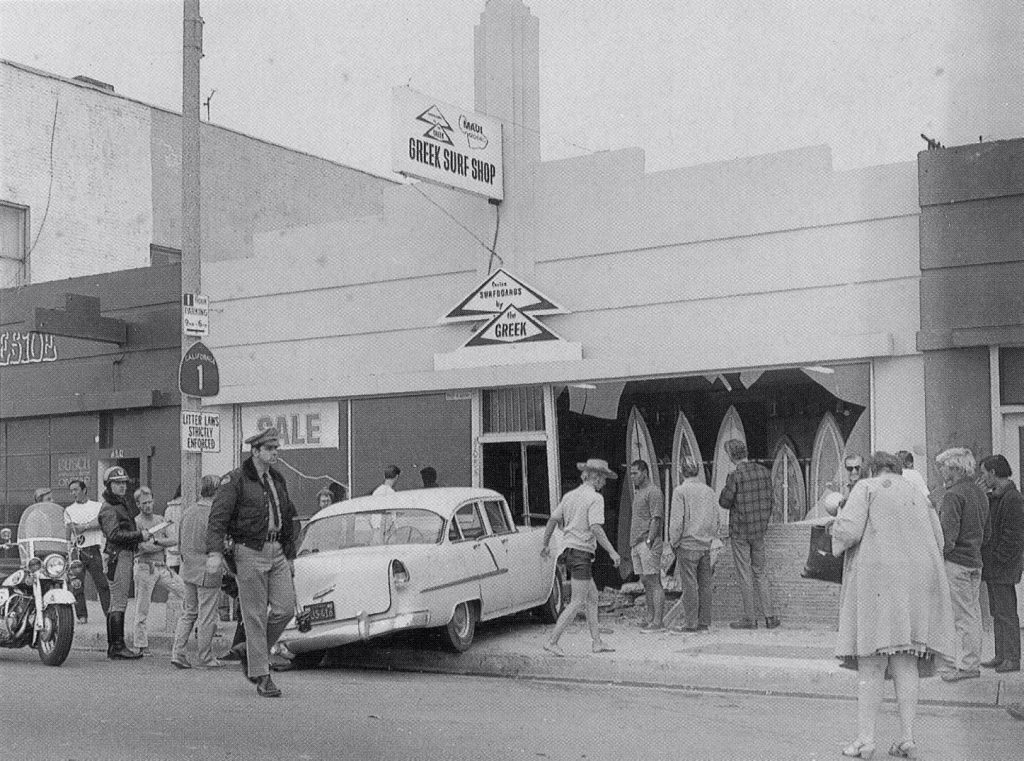 Next, I noticed the above photo on the wall of an old Hawaiian surf shop the other day. I asked the manager for a story and was told:
"That photo was taken in Huntington Beach in the late 1950's. I guess the guy lost control and slammed into Bob "The Greek" Bolen's shop. I asked him about it once and he said the guy wasn't drunk or anything. He just got sideswiped."
In any case, that's a killer photo… and if you don't know, "The Greek" is a legend in the Southern California surfing world.
***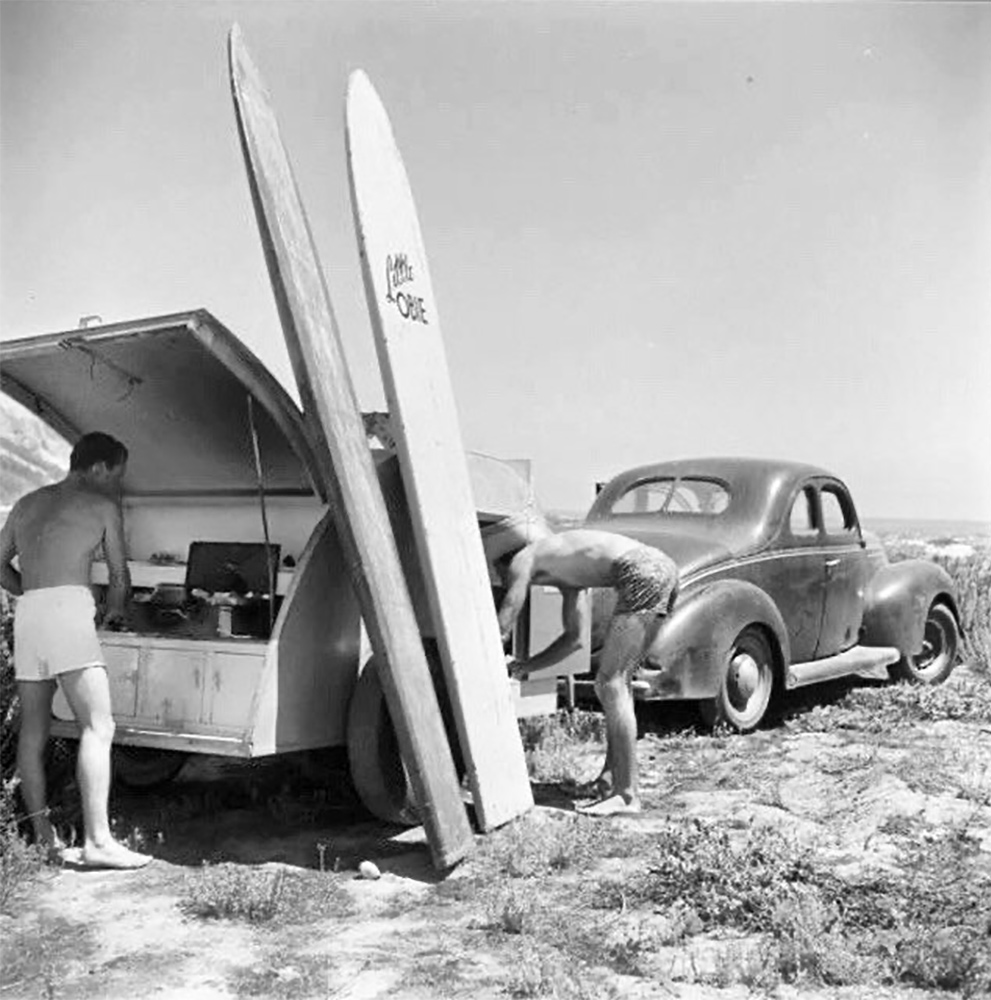 Same shop, different framed photo… It too tells a story.
***
And, of course, that series of photos lead me down the rabbit hole of finding other vintage and automotive related surf photos – something I've done countless times before. This time, I wasn't able to find much that hasn't been discussed already, but I did find a few gems. Namely:
50

Comments on the H.A.M.B.