Affordable Custom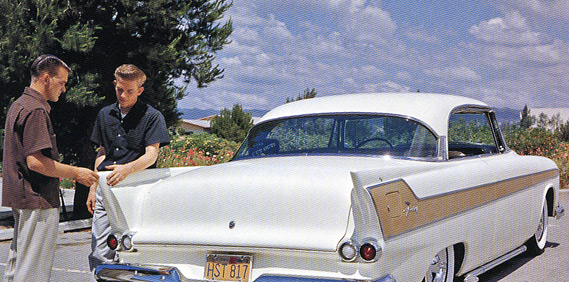 Editor's Note: Man, I've been sick… Marcie and I came down with some strange string of the flu last Tuesday and have been fighting it like mad ever since. It's been terribly relentless and I'm hoping we are seeing the final days of it. In any case, I did not ship Alliance tags or store purchases last week as I couldn't get out of bed. I will do it this week – thanks for your patience!!!
Now, when I'm sick I turn into a little kid – winy, bitchy, emotional, etc… Generally, I'm just a huge pain in the ass. Continuing with the childish theme, I also do a lot of day dreaming when I'm down and out. This past weekend, I decided it was my duty to figure out the best way to build a custom that you could proudly park by El Jefe's Cad or Pratt's Impala and still have enough money left in the bank to pay the mortgage. I gave myself $20,000.
Depending on who you are, $20k is either a ton of money to spend on a car or not at all steep in the grand scheme of things. To me, it's a ton of dough. BUT, I've got to be able to keep up with "the Jone's" in Austin and when "the Jone's" are legendary customizers and custom car owners, you've got some huge damn boots to fill. Doing it with less than $20k would be a pretty impressive accomplishment.
Whatever the case, I decided to start with a stock/restored car in an effort to avoid a ton of body work and paint. It's so damned expensive to get a decent paint job these days that I figured it was certainly a step worth skipping in this case. So that meant I had very little dough in which to spend on a bone stock '50 to '58 car with a decent paint job.
What has nice lines to start with and hasn't gotten out of hand price wise yet? The '56 Plymouth Fury and Belvedere immediately came to my mind. I've always liked the lines of these cars and a quick check on eBay and Hemmings proved that you can get a nicely restored car for around $15k. That leaves ya with $5k to lower it, put the proper rolling stock on it, and do the minor body mods – extend the fins 2″, shave everything, grille, etc… Completely doable.
And then… I was farting around in the office looking for shots of such a beast when I stumbled upon Ron Dulin's '56 Fury featured in the Thom Taylor book – Kustomland. It's almost freakishly similar to what I had in my head. The only addition is something I wouldn't have thought of and love – the El Dorado taillights.
Check it out:
So… Now you have twenty large and you want to park on the hill at the Round Up. What are you gonna build and how?
……
….
…
.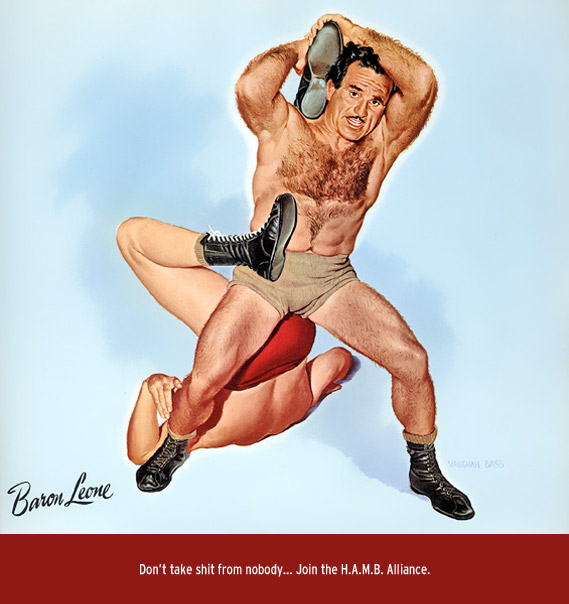 68

Comments on the H.A.M.B.