Will an Ed Sloan '53 Plymouth Tribute Car Ever Materialize?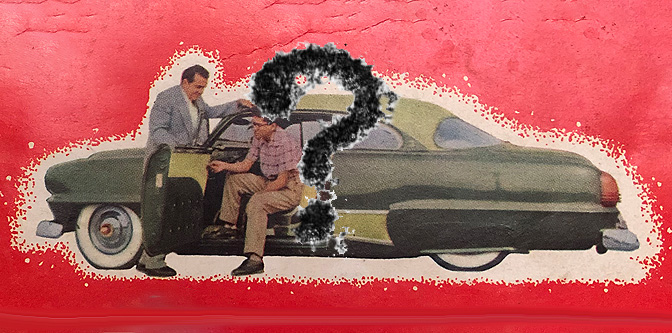 In the past 65 years of car customizing, one thing hasn't changed so much: It's still fairly rare to see something besides a FoMoCo or GM-based Kustom out there. The majority of professional custom-built cars tend to be Mercs, Fords, Chevys, Olds, Buicks, etc. Then, as now, you get a smile of your face when encountering a well-designed and executed 'Odd Rod' from a smaller manufacturer. The Ed Sloan 1953 Plymouth coupe was built under that same idea: To do something a bit different in the custom car world. Sadly, after changing owners a few times, the car disappeared in the 60s and was never (officially) seen again.  Since that time, there have been two HAMBrs that I know of who have started to build a Plymouth coupe inspired by Sloan's, but to my knowledge, neither have been completed. Like the original Sloan coupe, have they disappeared forever?
First is Bcpdxxx's Plymouth, who's version that was inspired quite a bit by Ed's car stop getting build updates way back in late 2013.
Then we have xxwelderxx post, that was squarely aiming to build his own tribute Plymouth back 2013 as well, but again the trail went cold.
Both project cars were chopped and making great headway before all went silent with their builders. Does anyone know if either car was completed? It would be shame if we never see a proper clone or tribute to the Ed Sloan Plymouth… In the mean time, here's the July 1955 Rod & Custom article on the car, penned by George Barris himself:
9

Comments on the H.A.M.B.