The 2020 H.A.M.B. Drags: CANCELED!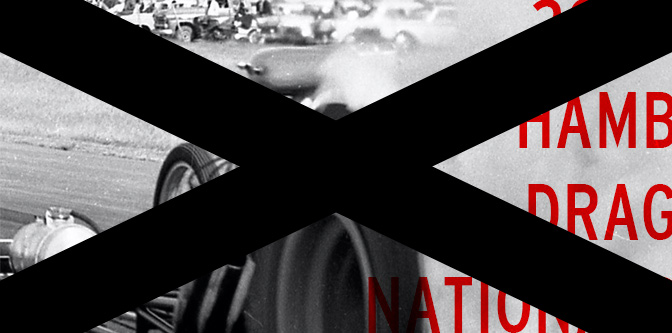 It was an easy decision to make, but a painful one to realize. Obviously, the recent Covid spike has hit the country pretty hard. Both Joplin and Austin, in particular, have felt the brunt of it  – each ranking highly among cities with the fastest growing Covid rates in the world.
The Joplin Health Department contacted us with their concerns and when our own resident H.A.M.B. Drags epidemiologist ran models using last year's registration list as a guide, the potential for some sort of a "super spreader event" was markedly evident. Like I said, this was an easy decision.
That, however, doesn't make it any less painful…
The last few months have been really tough on all small businesses – mine included. But the virus has been especially brutal on entertainment venues like restaurants, bars, and… yes, drag strips. MoKan Dragway has been running as many events as they safely can and I think Carl even plans to have an event of some kind on August 22, but I can't imagine life has been easy. I feel a little bit of responsibility for adding to that grief, but here we are regardless.
If you are registered for the 2020 H.A.M.B. Drags, you will get an email this week with the following options:
You can chose to have a full refund of your registration fees.
You can chose to have 100% of your registrations fees donated to MoKan Dragway.
Once you get that email, just respond to it with the option you want to run with and I will make it happen as quickly as I possibly can. By Friday, I'd like to be even/steven with everyone.
But that's it… For the first time in seventeen years, there won't be a H.A.M.B. Drags to both torture and invigorate me. To be frank, it's incredibly depressing…
Thanks to everyone that has supported and continues to support the best damned drag race in the country. I appreciate it more than you know… and can't wait to show that appreciation in 2021.
105

Comments on the H.A.M.B.