Hey… New Merch!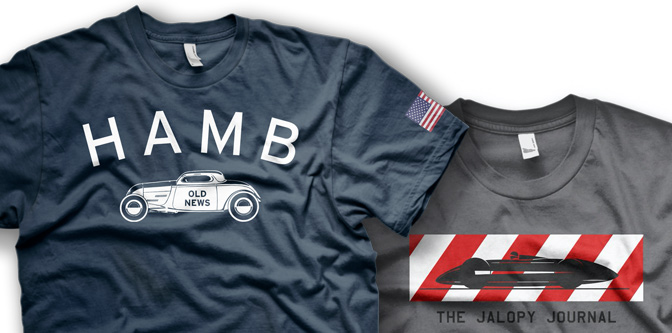 So the craziness of the world has left The Jalopy Journal storefront pretty barren the last couple of months. Between logistics and motivation, shit just kind of got tossed to the side. But last week, I decided to do something about that and (with the help of the ultra-talented Jeff Norwell) designed a couple of new shirts to put up for grabs.
I didn't print a ton of these, but figured a few of you guys might be interested. I'm kind of in love with them… you can get yours here.
***
Also, we are in the middle of another outbreak here in Austin. My mailing schedule will remain adjusted. Essentially, I've decided a once a week trip to the post office is both responsible and just responsive enough to keep people less that "Fire Breathing" angry. Thanks for your patience!
22

Comments on the H.A.M.B.