Plymouth: Trial By Torture!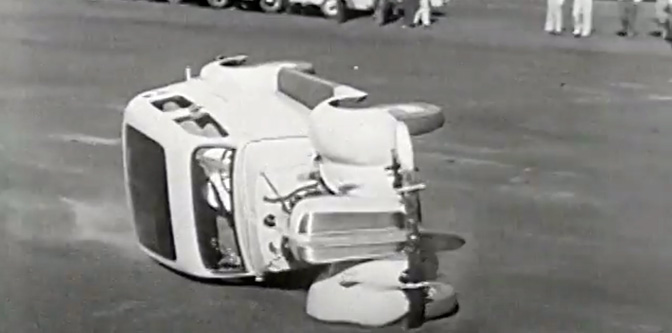 File this short movie under bizarre. It's a 1936 Plymouth promotion film to show the strength and durability of their all steel bodies and heavy duty chassis, but I can't imagine a sane car company green-lighting anything like this. It starts with a vivid human torture sequence as two goons burn a tied up man to get information out of him. OK… Then we follow "Lucky" Teter, the 'Maestro of Motor Car Mutilation' Hell Driver who completely mangles a '36 sedan for the remainder of the movie and walks away unscathed. The poor more-door is beaten, rolled, jumped, and crunched… It's not really to demonstrate how safe the car is for passengers, but rather how much abuse Plymouths can take and keep running with doors that close. Like I said, bizarre advertising, but fun to watch!
11

Comments on the H.A.M.B.