Power For The Air Age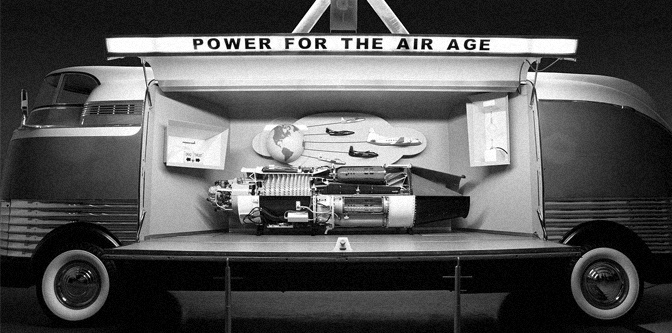 In 1954, Chet Cochrane was a junior designer at GM. He was young and hadn't proven his pencil as of yet… and so, he was often assigned projects of relative low risk to the company. His first was a GM Futurliner display to support the introduction of the Oldsmobile F-88. It was a quick an easy re-design of the "Power For the Air Age" display, but one that he was very proud of.
I've been email pals with Chet for over 20 years and at least once for everyone one of those years, he's sent me something along the lines of this:
Ryan, I am still looking for more original photos of the Futurliner display that I designed. I've attached one of the shots that I have for you to use as a reference. If you find anymore, please let me know.
Thanks,
Chet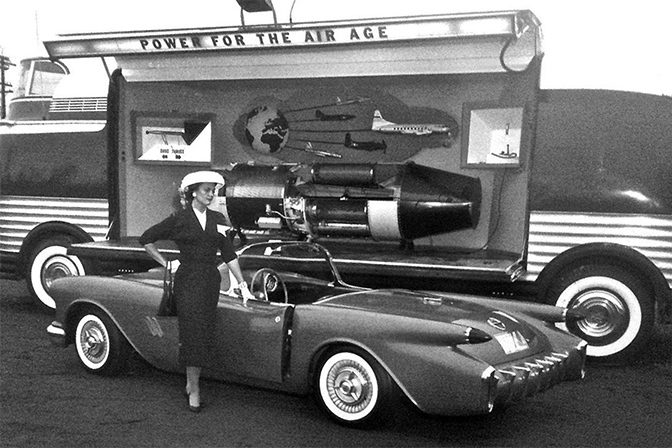 I kept my eyes open for more shots and every now and then, I'd find one and send it along.  And then a few years back, Futurliner #3 was restored and put back on display in various locales. Chet got the chance to see it and loved it, but was still far more interested in finding original photos than actually touring a restored version of what once was.
Somehow, I get that…
This weekend Chet passed away. He was old, went peacefully… and more importantly, was ready. Here's the email he sent a few weeks ago:
Ryan, I got that damned virus. I'm afraid this is the end for me, but it's comforting in some ways to know how it does all end. I'm at peace and writing to let you know, you can stop looking for those photos.
Chet
Like I'm gonna stop looking… If anything, Chet just lit a new fire under my ass. If you see anything in your travels, please post them here. I'll do the same. And for the love of all that's holy, no new photos!
11

Comments on the H.A.M.B.