Ozzie & Harriet: The Road Race 1958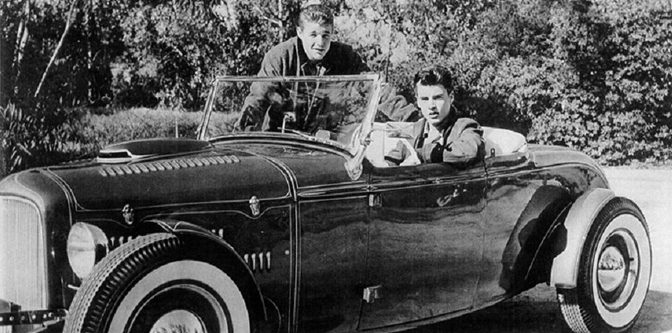 You're probably quite familiar with the Ray DiFillipi /Tony LaMasa roadster, considered a hot rod milestone, and made even more famous by Ricky Nelson on 'The Adventures of Ozzie & Harriet' TV series. The roadster would appear for brief moments in a few episodes, but here's a whole story line about Ozzie and Harriet in a stock T Touring challenging David and Ricky in the '32 to see if the old timer cars really were better than those modern hot rods! Turns out Ryan posted about this episode many years ago, but the old links are broken, so here it is again for ya:
4

Comments on the H.A.M.B.