Donn Varner: Striping King of the Northwest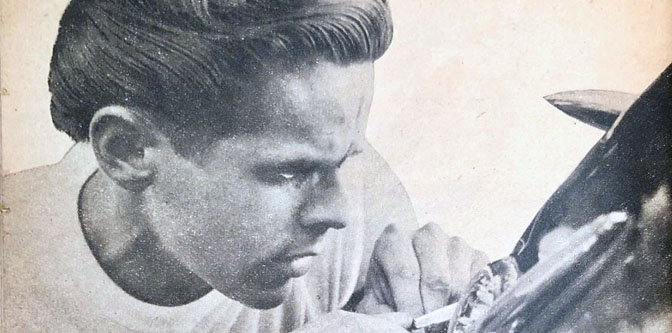 When you ask someone here about the most famous pinstriper of the 1950s, the majority of folks will usually respond with Dean Jeffries, maybe Ed Roth, or most likely of all, 'Von' somebody… And it makes sense. Dutch got the majority of magazine press and he was absolutely one of the all-around best and most prolific there was. However if you crack open the December 1956 issue of Rod & Custom, there's a great write up on Donn Varner, an amazing striper from Eugene, Oregon. It's quickly evident Donn's on the same level of precision and execution as Von Dutch, but for whatever reason, he just never reached the same level of fame and notoriety. Witness his work in the article below, and check out some of Rod Powell's color photos if you want to see more of this king's striping majesty.
36

Comments on the H.A.M.B.