Featured Classifieds: 1932 Ford RPU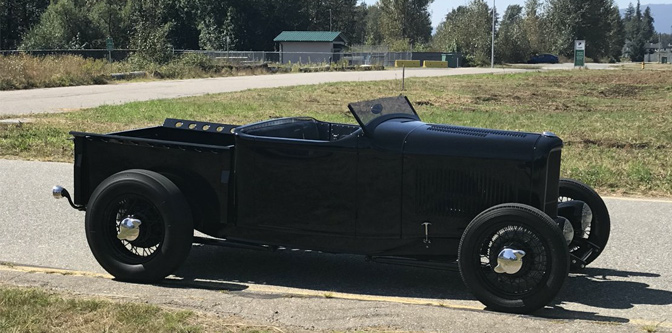 I woke up this morning determined to do a "Featured Classifieds" post. Before Covid, the prices of early Fords were dipping fairly significantly. In fact, if I had to guess I would say that we saw a dip of somewhere around 10 to 15% over the past year or so. But, that was pre-Covid… The economy is now gone and people around the world are adjusting their perspectives a bit. You've got nothing if you don't have health, right?
So I set out looking for those crazy deals this morning… And while I've seen a few over the past couple of weeks, I didn't find anything that shocked me today. I think it's safe to say we haven't felt the full blunt of this thing yet and while it's certainly a buyer's market at the moment, I think it's only going to lean more that way as time passes.
In any case, I did find a car in the classifieds that tickles my fancy. It's a new build with very few original parts and pieces, but one that checks the boxes regardless. A re-pop '32 RPU with a profile that sings simplicity and speed… And, it's black.
Sure… there a few details here and there that aren't my style, but with a list price of $27k there is bound to be some room for improvements without getting underwater financially. Me? I'd rethink the interior a bit, chrome the windshield, and then drive some patina on it. Done.
How about you?
10

Comments on the H.A.M.B.