When did Wagons become Cool Customs?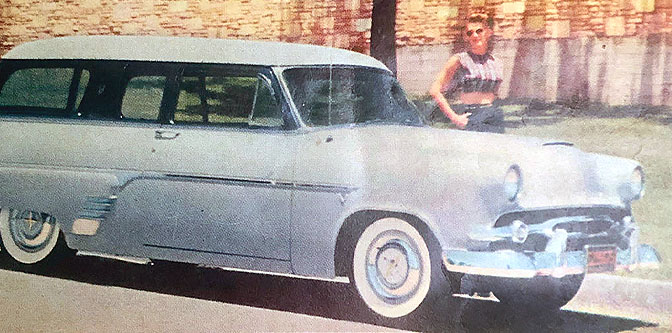 Well, if you go by Rod & Custom's nod to the grocery getter (a cover car, no less!), they became viable customs in October of 1954. Before that time, the only station wagons you saw in magazines were typically pushing a hot rod off the starting line at Bonneville. The pre and early post-war custom car was originally envisioned as a '35 – '48 era coupe or convertible modified to look more sleek and modern. However, by the early 1950s, Detroit was turning out some clean designs that only needed a little de-chroming and an 'altitude adjustment' to look pretty darn good right off the showroom floor. This 1954 timing also aligns with that same post-war hot rodder maybe growing a little older, getting married, and perhaps having a pup or two in tow. It all adds up to the Station Wagon becoming the latest customizing bait!
114

Comments on the H.A.M.B.