Magnetic Madness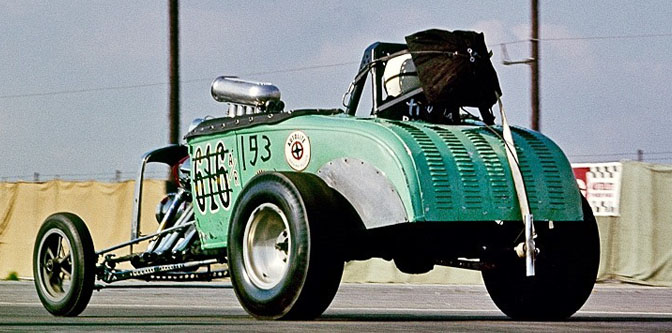 A burst of color can go a long way. It can change the pace. It can shake things up. I like that. If you're like me, all this downtime means more garage time. And after shutting down the shop for the night, I often find myself surfing the web for hot rod inspiration. I'll visit the usual suspects: the H.A.M.B., Craigslist, eBay and others. Earlier this week, however, I got an inkling to check back in on an old friend: The Magnetic Brain.
For those who don't know, The Magnetic Brain is a high-fructose blog dedicated to all the things we love from a bygone era. It's a vibrant vintage vacation bursting with hot rods, customs, racecars, model cars, motorcycles and associated artwork. If I'm not mistaken, the site is the, well, brainchild of Skywolf here on the H.A.M.B. and named after a '50s science fiction novel.
Founded in 2009, the blog ran strong until 2013. Clicking through the pages, you're flung back into our hobby's golden age. It's an artistic glimpse into a hot rodder's mind, and it's easy to lose track of time in there. As I sifted through the site, I realized that some of the photos seemed familiar. That's because they hung on my dorm walls back in Missouri, and I had forgotten where I had found them. Seeing them again was like running into an old friend. Now that I think about it, this whole blog is.
Much like The Magnetic Brain itself, the images are going to be the main attraction here today. This is just a small sampling of what's there. These are some of my favorites, and I know that with a little digging you'll find some you like on there too.
Check it out here.
—Joey Ukrop
 Photos from The Magnetic Brain
11

Comments on the H.A.M.B.